Thursday

May

13

2021

8:00 PM

Friday

May

14

2021

8:00 PM

Saturday

May

15

2021

2:00 PM

Saturday

May

15

2021

8:00 PM

Sunday

May

16

2021

1:00 PM

Sunday

May

16

2021

6:30 PM

Tuesday

May

18

2021

8:00 PM

Wednesday

May

19

2021

8:00 PM

Thursday

May

20

2021

8:00 PM

Friday

May

21

2021

8:00 PM

Saturday

May

22

2021

2:00 PM

Saturday

May

22

2021

8:00 PM

Sunday

May

23

2021

1:00 PM

Sunday

May

23

2021

6:30 PM

Tuesday

May

25

2021

8:00 PM

Wednesday

May

26

2021

8:00 PM

Thursday

May

27

2021

8:00 PM

Friday

May

28

2021

8:00 PM

Saturday

May

29

2021

2:00 PM

Saturday

May

29

2021

8:00 PM

Sunday

May

30

2021

1:00 PM

Sunday

May

30

2021

6:30 PM

Tuesday

June

1

2021

8:00 PM

Wednesday

June

2

2021

8:00 PM

Thursday

June

3

2021

8:00 PM

Friday

June

4

2021

8:00 PM

Saturday

June

5

2021

2:00 PM

Saturday

June

5

2021

8:00 PM
A LOVE STORY WRITTEN IN THE STARS
The New Yorker says, "Disney's Done it Again!"
The winner of four Tony® Awards returns to the stages of North America!
With a Grammy® and Tony Award-winning score by the legendary Elton John and Tim Rice and a revised book by Tony Award-winning playwright David Henry Hwang, the hit Broadway musical AIDA returns to the stage in a thrilling new production. The producers of THE LION KING and FROZEN have reunited the original Tony Award-winning design team of Bob Crowley (scenery and costumes) and Natasha Katz (lighting) to reinterpret their designs in the retelling of this passionate and timeless story for today's audiences.
Directed by Schele Williams, choreographed by Camille A. Brown and musical supervision by Tony Award-winning Jason Michael Webb, AIDA is a compelling tale of star-crossed lovers belonging to feuding nations, torn between their conflicted loyalties to their countries and to each other. With its stirring contemporary score and its powerful love story, AIDA reveals that we have the power to change history, but only when we make brave choices and embrace our destiny.
Additional Ticket Information

AIDA is currently available exclusively with the purchase of a 2020-21 Season Package. CLICK HERE to renew or purchase a new package!
Venue Info
Dolby Theatre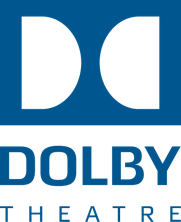 One of the world's premier entertainment venues, Dolby Theatre is home to Hollywood's biggest night, the Oscars® and has hosted a myriad of prestigious artists, concerts and events including AFI Tributes to George Clooney, Meryl Streep, and Tom Hanks, Tyler Perry theatrical plays, Los Angeles Ballet, Celine Dion, Prince, CNN Heroes, Cirque du Soleil IRIS, Andrea Bocelli, America's Got Talent, American Idol, PaleyFest Television Festival, and World Premieres for Black Panther, Mary Poppins Returns, and Star Wars–The Force Awakens.
The Dolby Theatre experience begins on Hollywood Boulevard's Walk of Fame and leads to Awards Walk which features Best Picture Oscar® plaques for every film to win the honor. The Theatre was designed by the legendary David Rockwell and the lobbies feature sweeping stairways, cherrywood balustrades, and are crowned with a beautifully lit silver dome. These well-appointed lobbies also feature one-of-a-kind photography from the golden age of Hollywood to today's iconic stars, all mounted on classic silver screens. Onsite food and beverage are provided by the renowned Wolfgang Puck Catering and Events.
Dolby Theatre is located within Hollywood & Highland, and features unique dining and shopping, nightclubs, a six-screen cinema-plex, and convenient parking with 3,000 spaces. Located adjacent to the world-famous TCL Chinese Theatre and Loews Hollywood Hotel, the Theatre is in the heart of Hollywood.
Click the link below for more venue information including directions, parking and more!
More Info