Thursday | June 28 2018
Inside The 2018 Jerry Herman Awards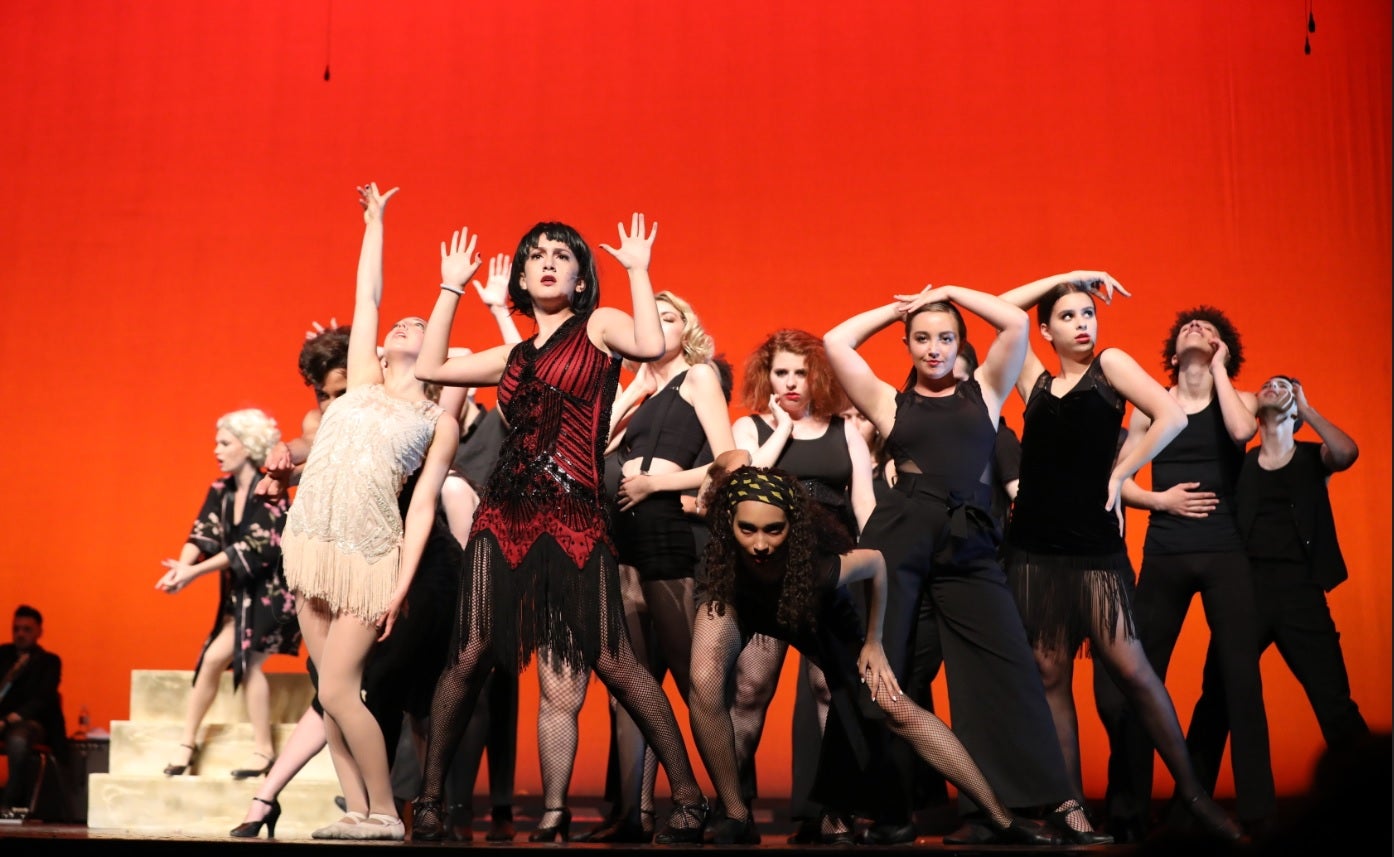 By Michael Aldama
The Audition
While in the waiting room, the students are feeling every emotion possible: the excitement of being there, anxious while waiting for their name to be called, and then the nerves kick in.
Did I pick the right song? Did I study enough? Will I be the one going to New York?
Each student was called one by one into the theater. There, they were greeted by our panel of judges: Cathy Rigby, Brad Ellis, Lewis Wilkenfeld, Obba Babatunde, and Nancy Dussault. The students prepared one song from the show they were nominated for and another song of their choice. After their songs were complete, the judges would extend some suggestions or give the students a new (or improved) motivation for their song.
Who are you singing to? Where are you? Why is this character singing this?
The students would take in the notes, collect their ideas, and give a snippet of the songs using the suggestions. The judges have a lot of shows and experience under their belts, which is why their advice and suggestions mean SO much to these participants who are either continuing high school in the Fall or have graduated this year and will be continuing their acting career on a whole new playing field.
The Show
After two days of auditions and 18+ hours of rehearsals, it was show time! The curtain rises, the audience is ready, and the kids are ready to perform. After the opening group number, the participants anxiously await backstage to hear the names of the 8 finalists chosen to perform for the title of Best Actor and Best Actress. After each name is called, the students cheer for their fellow contestants and the room is filled with nothing but support and love. After the finalists' names are announced, the students not moving on in the competition return to the green room where they watch the finalists perform one by one. When the finalists would return to the green room their peers would cheer and congratulate each them. Just four days before this, these kids were strangers. Working together on the opening brought each and every one of them together all because of their love and passion for theatre. In the end, two were chosen to move on to The Jimmy Awards and perform on the Minskoff Theatre stage in New York City: Anilee List and Daniel Kohanbash. Unfortunately Anilee was unable to attend The Jimmy Awards so an alternate, Hannah Kanter, was chosen in her place!