Thursday | Nov 30 2017
5 of Our Favorite Holiday Musicals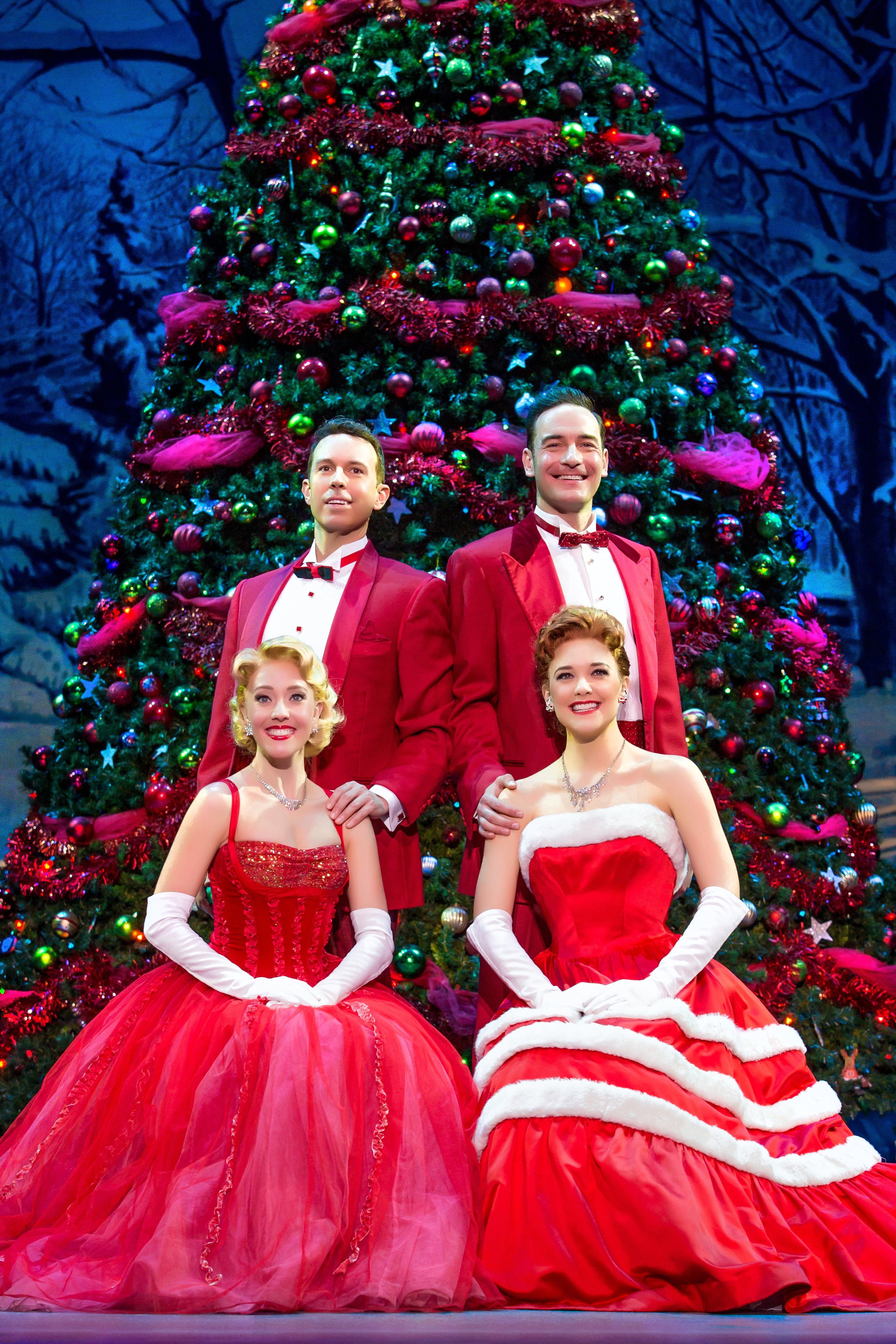 By Micaela Cummings
The holiday season is upon us! We all have our favorite holiday traditions, songs, and movies but do you have a favorite holiday musical? For some of us getting into the holiday spirit can be difficult so we made a list of our five favorite musicals to put you into the holiday mood.
1. Irving Berlin's White Christmas The Musical
This show is based off of the 1954 film starring Bing Crosby, Danny Kaye, and Rosemary Clooney. A timeless tale about successful song-and-dance team become romantically involved with a sister act and team up to save the failing Vermont inn of their former commanding general.
2. Holiday Inn A New Irving Berlin Musical
Holiday Inn is based off of the 1942 film by the same title starring Bing Crosby, Fred Astaire, and Marjorie Reynolds. We follow Jim as he leaves the bright lights of show business behind to settle down on his farmhouse in Connecticut... but life just isn't the same without a bit of song and dance. Jim's luck takes a spectacular turn when he meets Linda, a spirited schoolteacher with talent to spare. Together they turn the farmhouse into a fabulous inn with dazzling performances to celebrate each holiday, from Thanksgiving to the Fourth of July. But when Jim's best friend Ted tries to lure Linda away to be his new dance partner in Hollywood, will Jim be able to salvage his latest chance at love?
3. Elf The Musical
In 2003 Christmas movies changed forever when Elf, starring Will Ferrell was released. It changed again in 2010 with the stage adaptation. Buddy, a young orphan, mistakenly crawls into Santa's bag of gifts and is transported to the North Pole. The would-be elf is raised, unaware that he is actually a human, until his enormous size and poor toy-making abilities cause him to face the truth. With Santa's permission, Buddy embarks on a journey to New York City to find his birth father and discover his true identity. Faced with the harsh realities that his father is on the naughty list and his half-brother doesn't even believe in Santa, Buddy is determined to win over his new family and help New York remember the true meaning of Christmas.
4. A Christmas Story The Musical
We've all seen it. You can't miss it as some stations play it every holiday season for 24 hours straight! This 1983 film turned musical chronicles young and bespectacled Ralphie Parker as he schemes his way toward the holiday gift of his dreams, an official Red Ryder® Carbine-Action 200-Shot Range Model Air Rifle ("You'll shoot your eye out kid!"). An infamous leg lamp, outrageous pink bunny pajamas, a maniacal department store Santa, and a triple-dog-dare to lick a freezing flagpole are just a few of the distractions that stand between Ralphie and his Christmas wish.
Don't forget to catch A Christmas Story Live on Fox December 17th
5. Dr. Seuss' How the Grinch Stole Christmas
From the 1966 animated feature, to the 2000 live action film starring Jim Carey, to the stage, this story has touched us all. The Grinch discovers there's more to Christmas than he bargained for in this heart-warming holiday classic. Max the Dog narrates as the mean and scheming Grinch, whose heart is "two sizes too small," decides to steal Christmas away from the holiday-loving Whos.
What are some of your favorite Holdiay Musicals?