Wednesday | Nov 22 2017
Are You Playing Where Am I Wednesday's?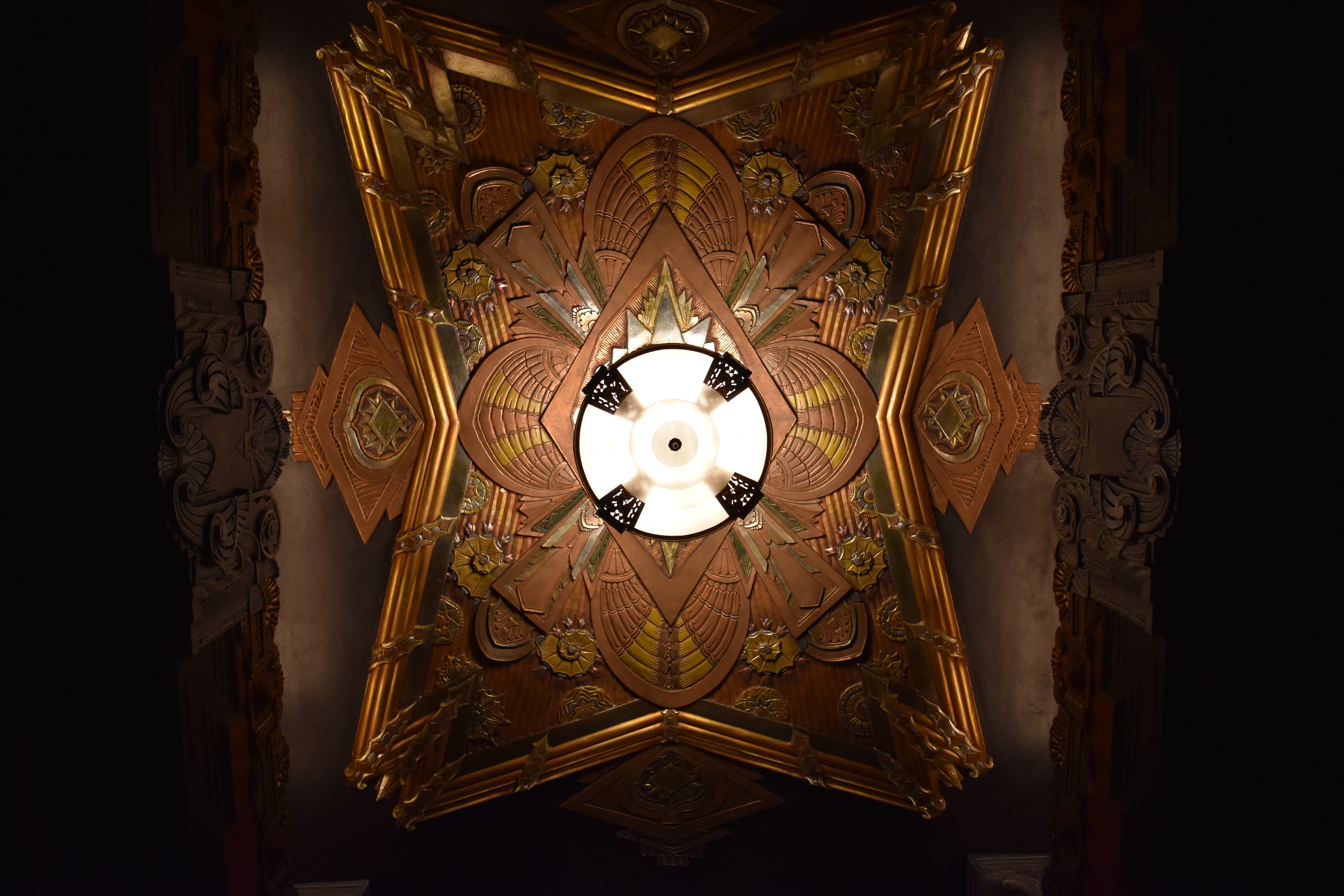 By Micaela Cummings
The Hollywood Pantages Theatre is filled with some of the most amazing architectural detail. Staff members that have worked here for 15 years or more still find new details within this Art Deco Palace. Because of this phenomenon we decided to start playing a little game on Instagram called #WhereAmIWednesday. Check out what we've found so far!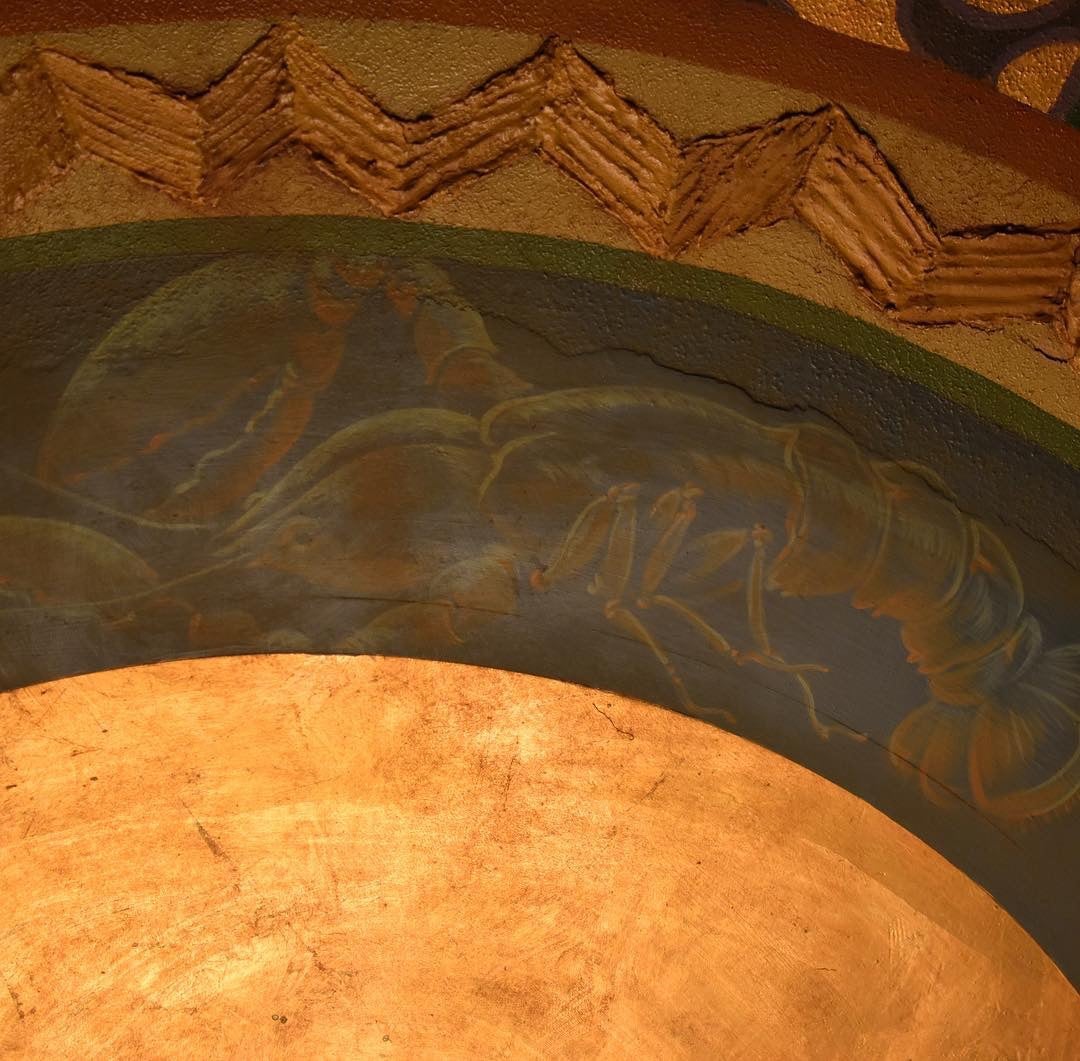 Did you know we have lobsters in the theatre?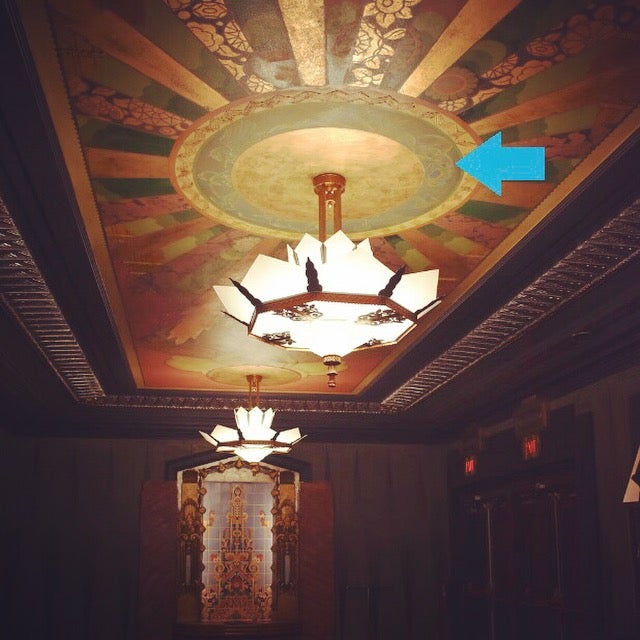 Head over to either door 2 or 5 in the orchestra level and look up at the mural on the ceiling. Circling the light are a series of mythological creatures...and a lobster.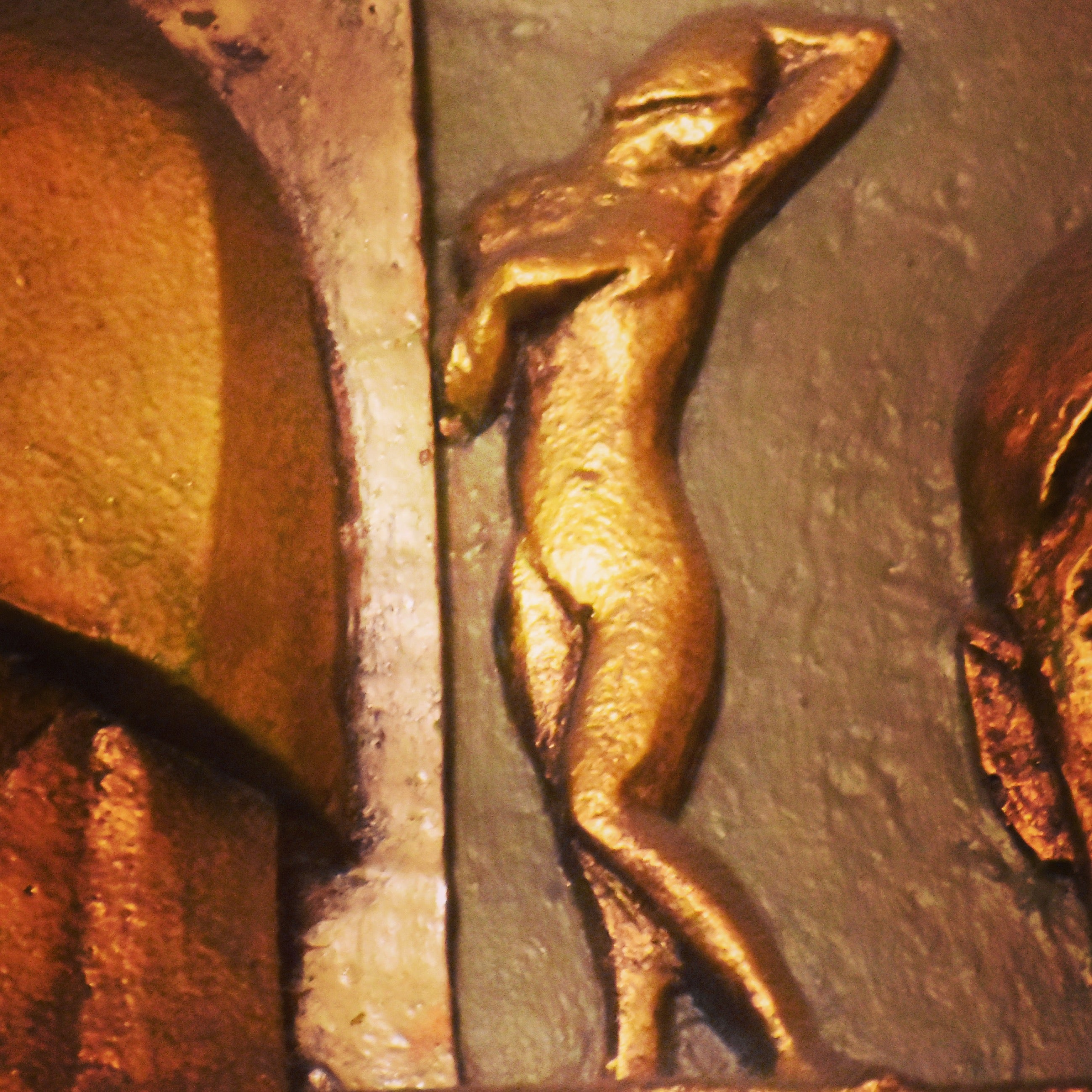 Any idea where this little lady resides?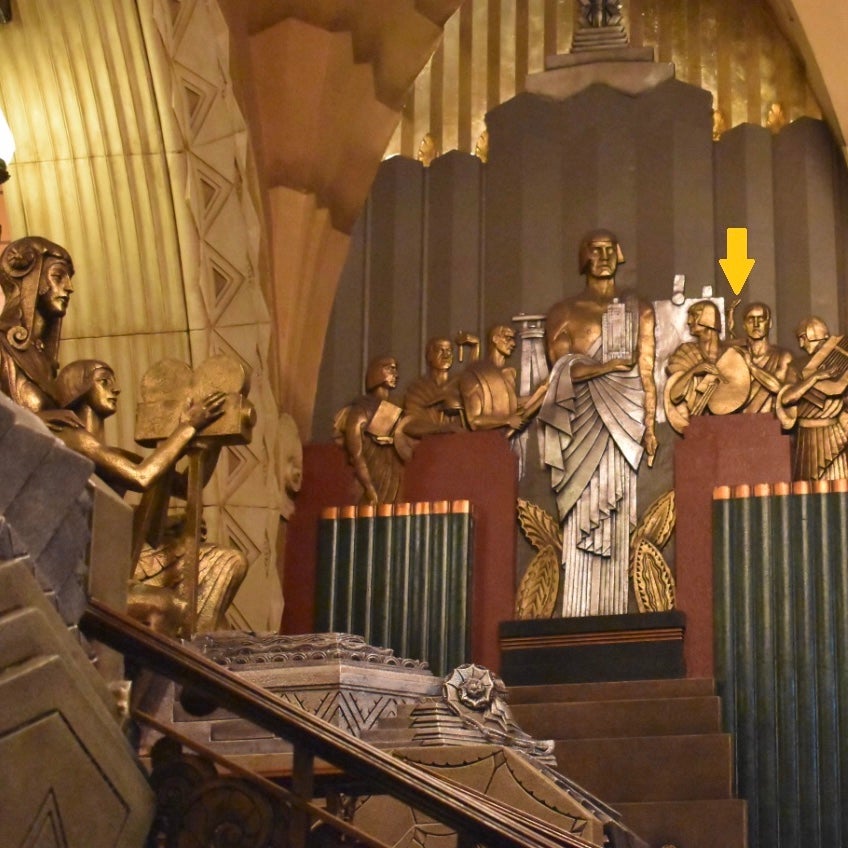 Just above Audience Services there are two murals. The little lady resides in the mural on the left dancing on the shoulder of the painter. This mural represents the arts and sciences fields that were prominent in the 1930's.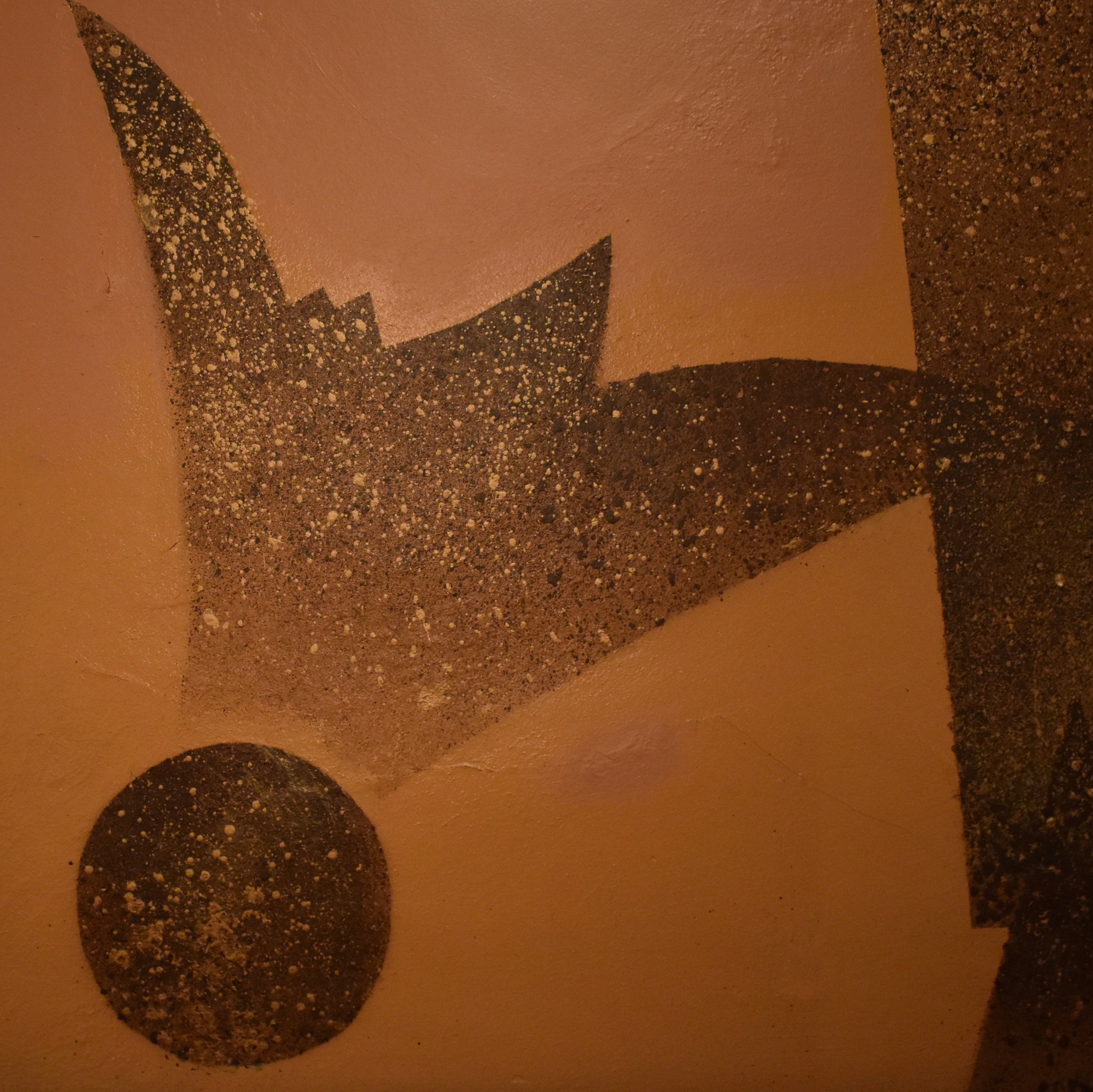 Where in the theatre can you go to play badminton?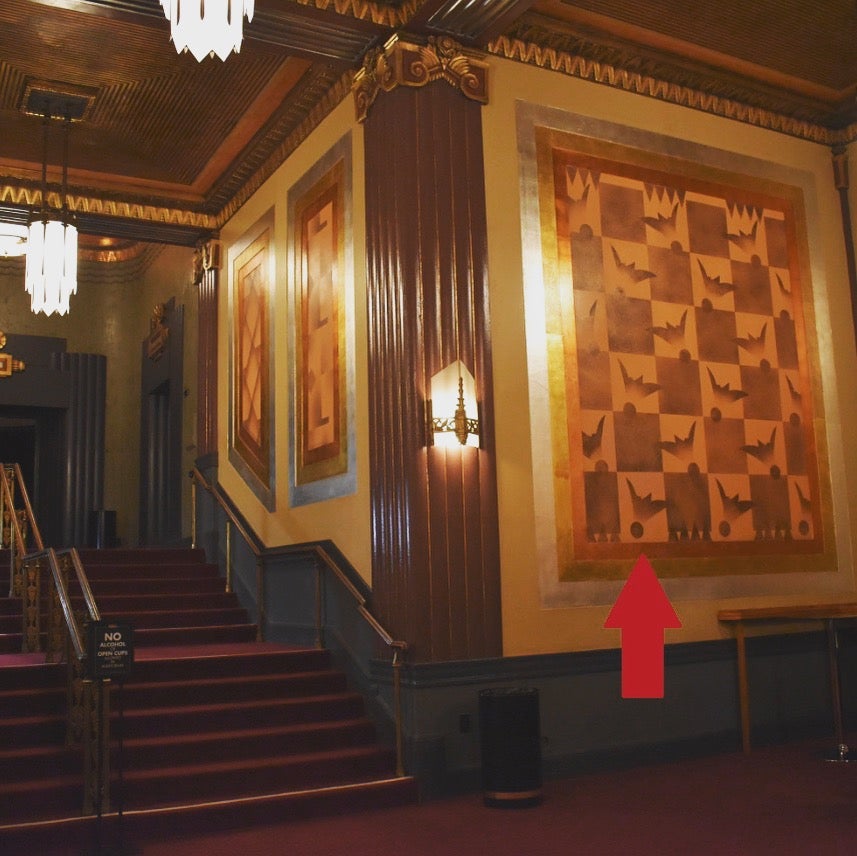 If you wish for a game of badminton just head up the stairs on either side of the theatre to see the very Art Deco art on the walls.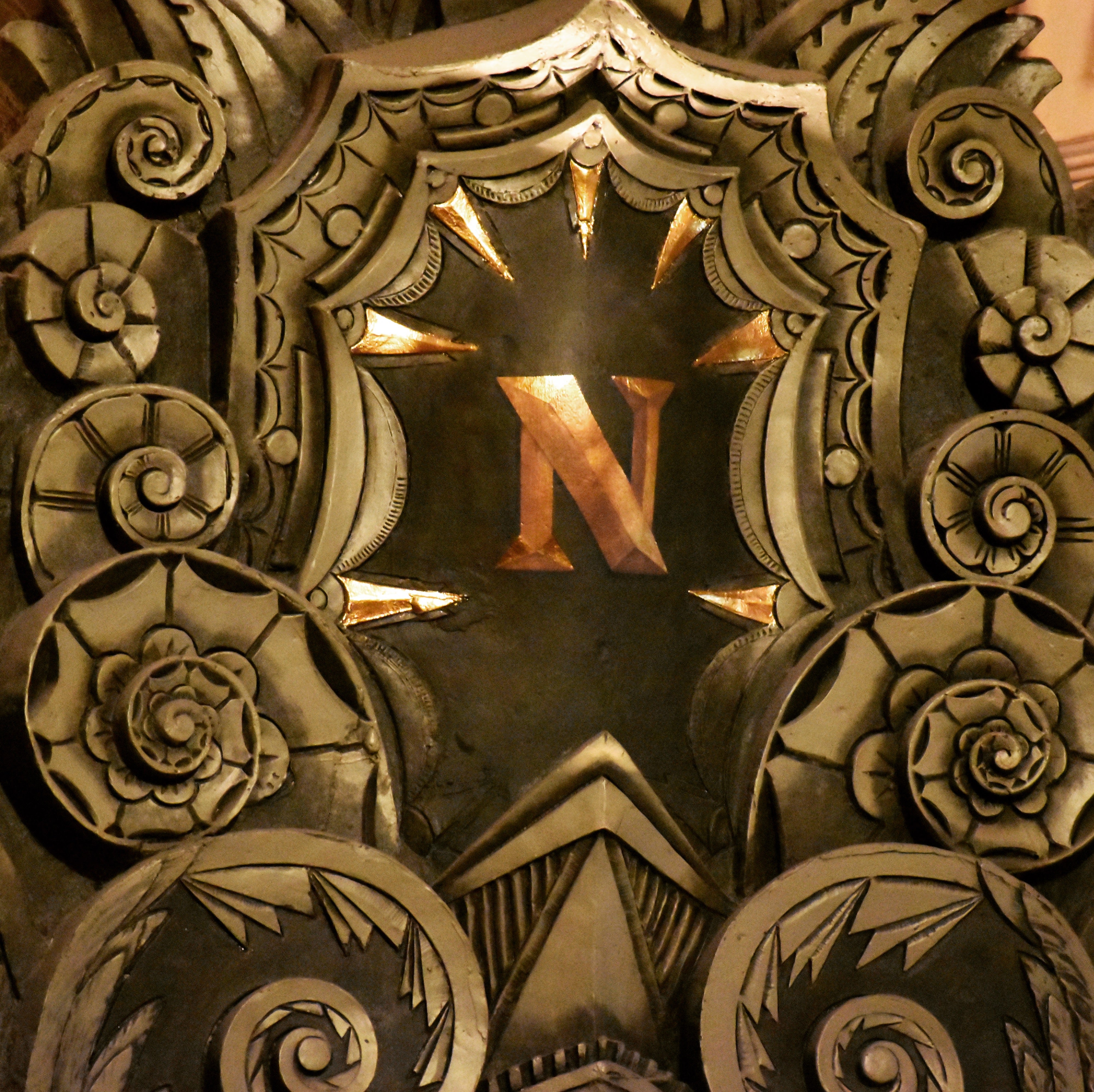 Where in the theatre can you find this golden N?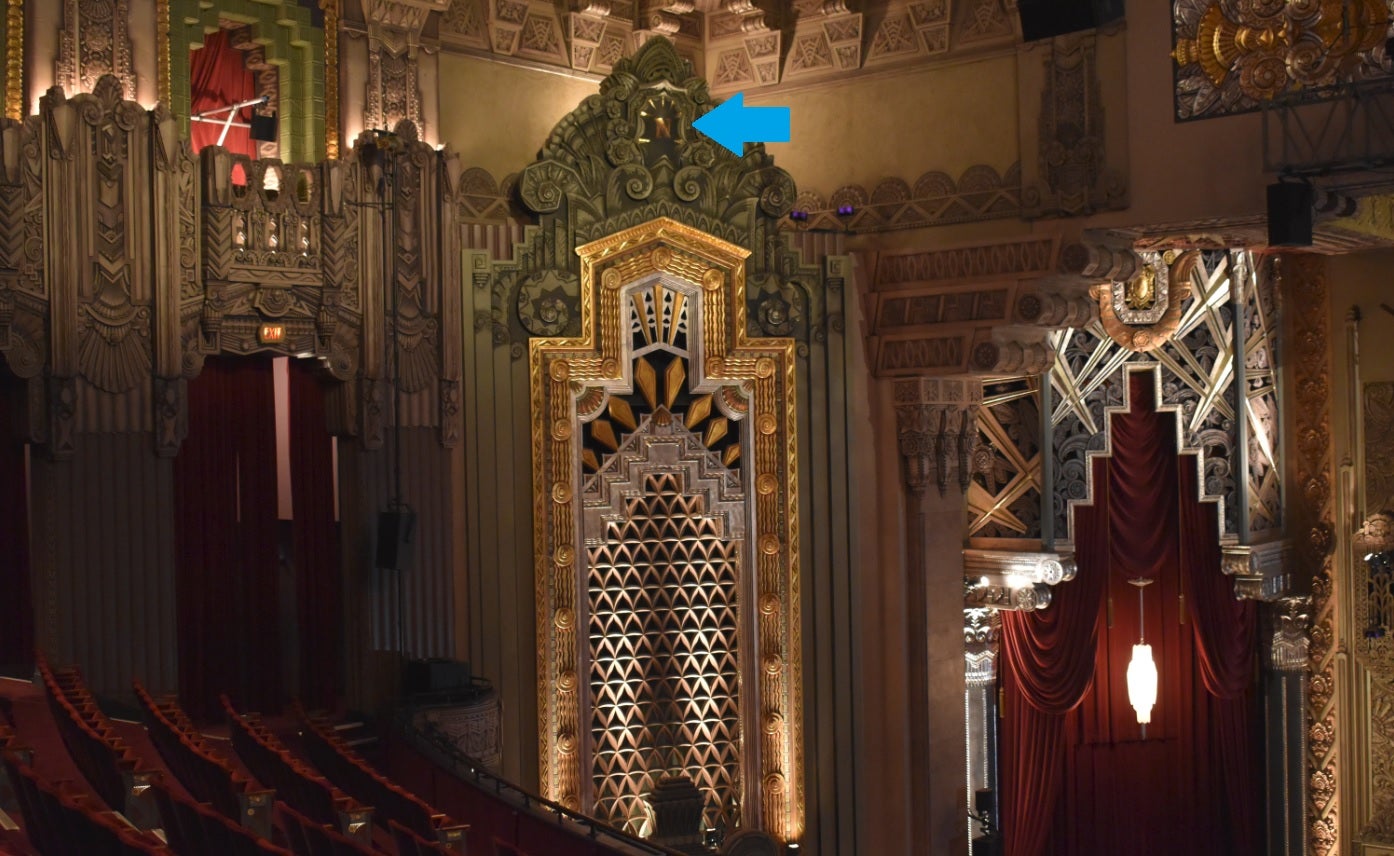 The golden N can be found on either the left or right side of the theatre at the top of the organ chambers. The N, which stands for Nederlander, was placed there during the renovation in 2000 as a nod to the organization that owns The Hollywood Pantages Theatre.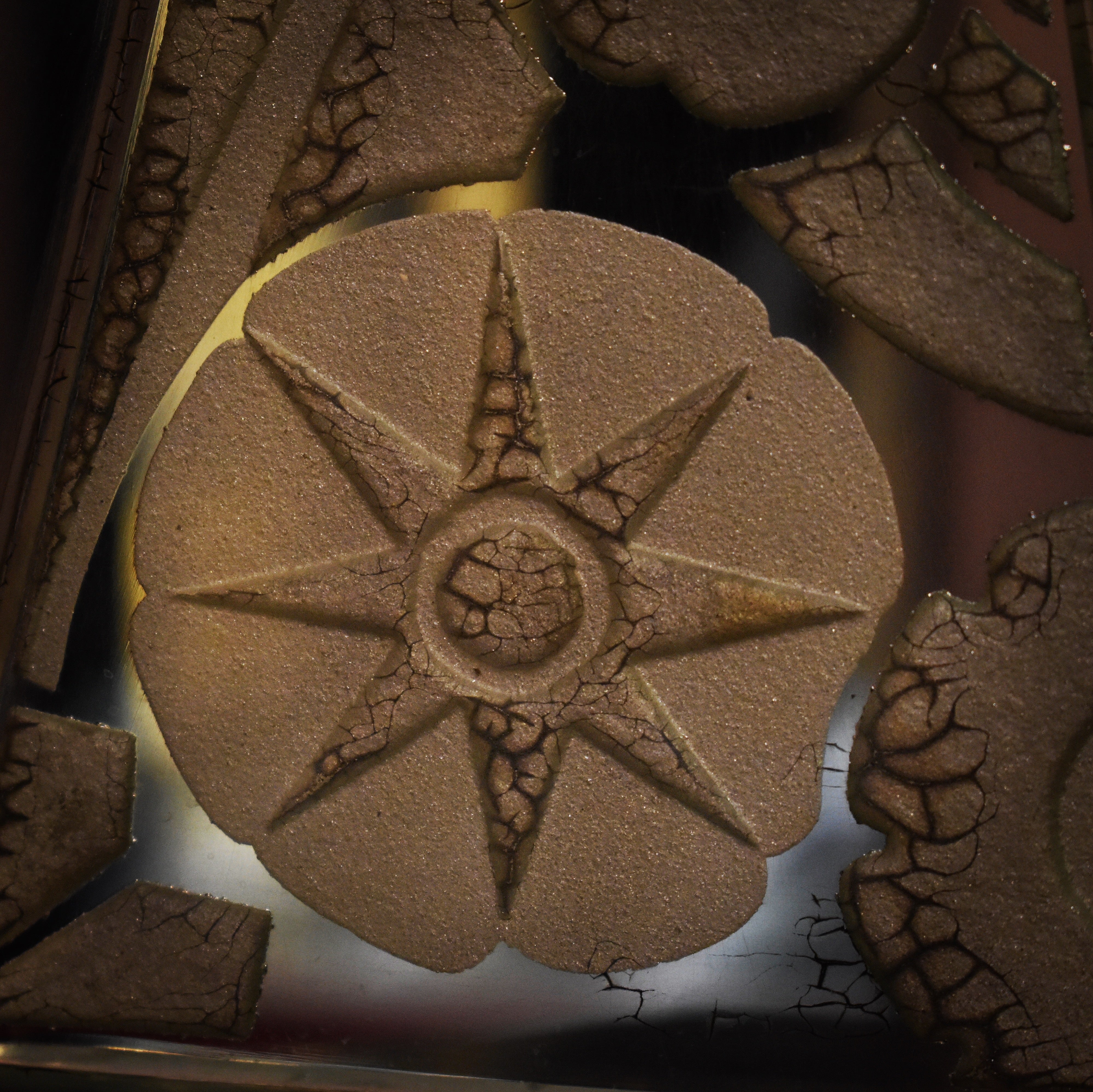 A popular theme within the theatre's architecture is the sun. There are many little sun bursts all over but where is this one?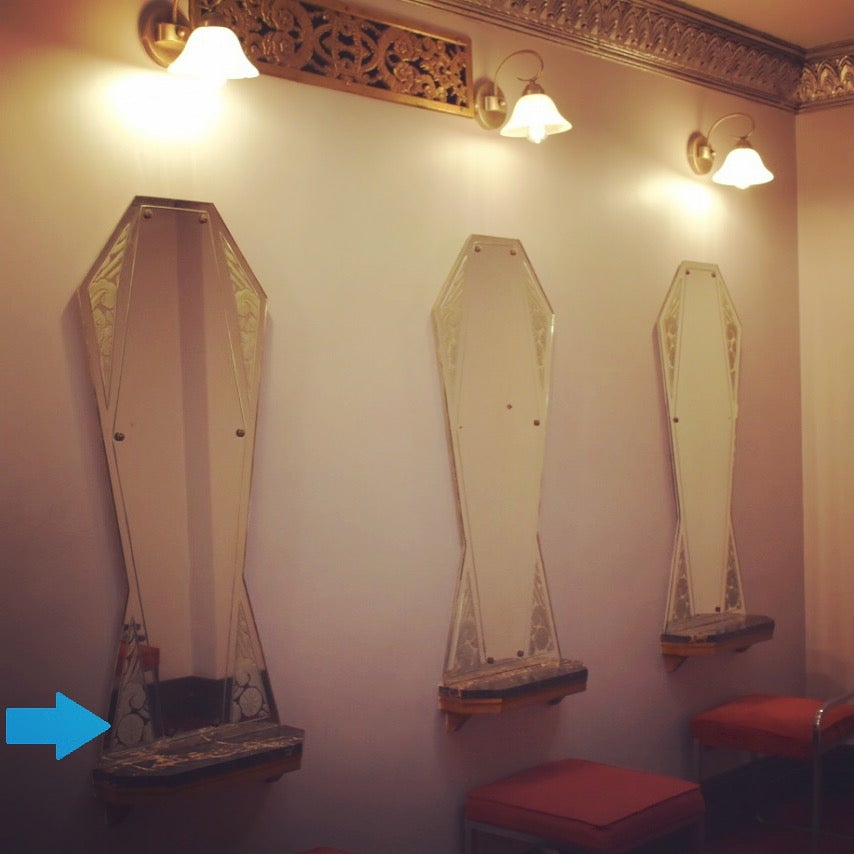 Sorry gentlemen we sort of tricked you. This little sunburst can be found on the mirror etching in the mezzanine ladies room.
If you would like to play #WhereAmIWednesdays with us, just head over to our Instagram and start guessing! You might learn a something new about our beautiful old theatre.