Thursday | Nov 16 2017
Disney's Aladdin Opens the Bai Holiday Ice Rink in Pershing Square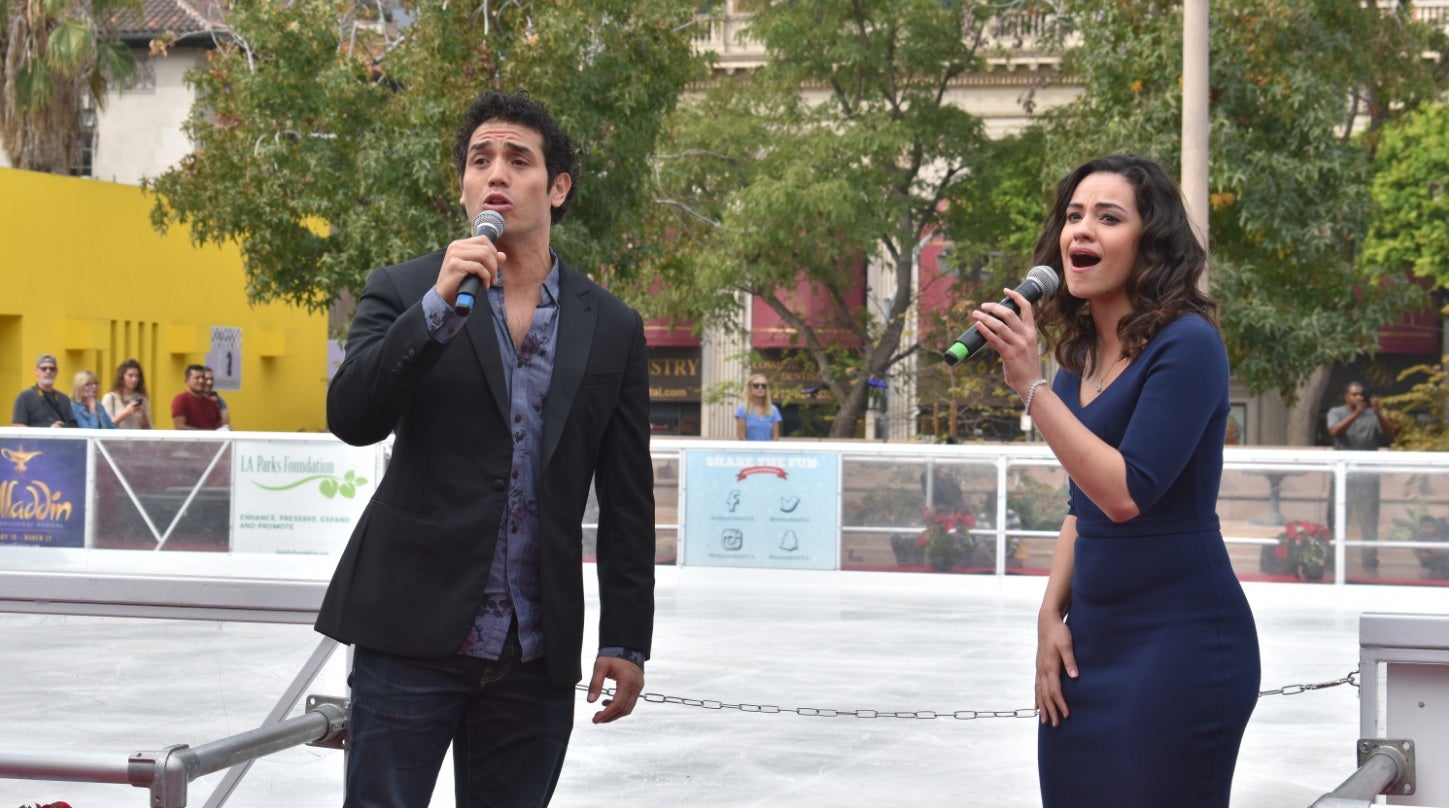 By Micaela Cummings
Only in Los Angeles can you kick off the Holiday season at an ice rink, downtown, in 75 degree temperatures! The Bai Holiday Ice Rink at Pershing Square opened today with a performance of two very special guests, Adam Jacobs and Isabelle McCalla from the touring cast of Disney's Aladdin. (See the performance below)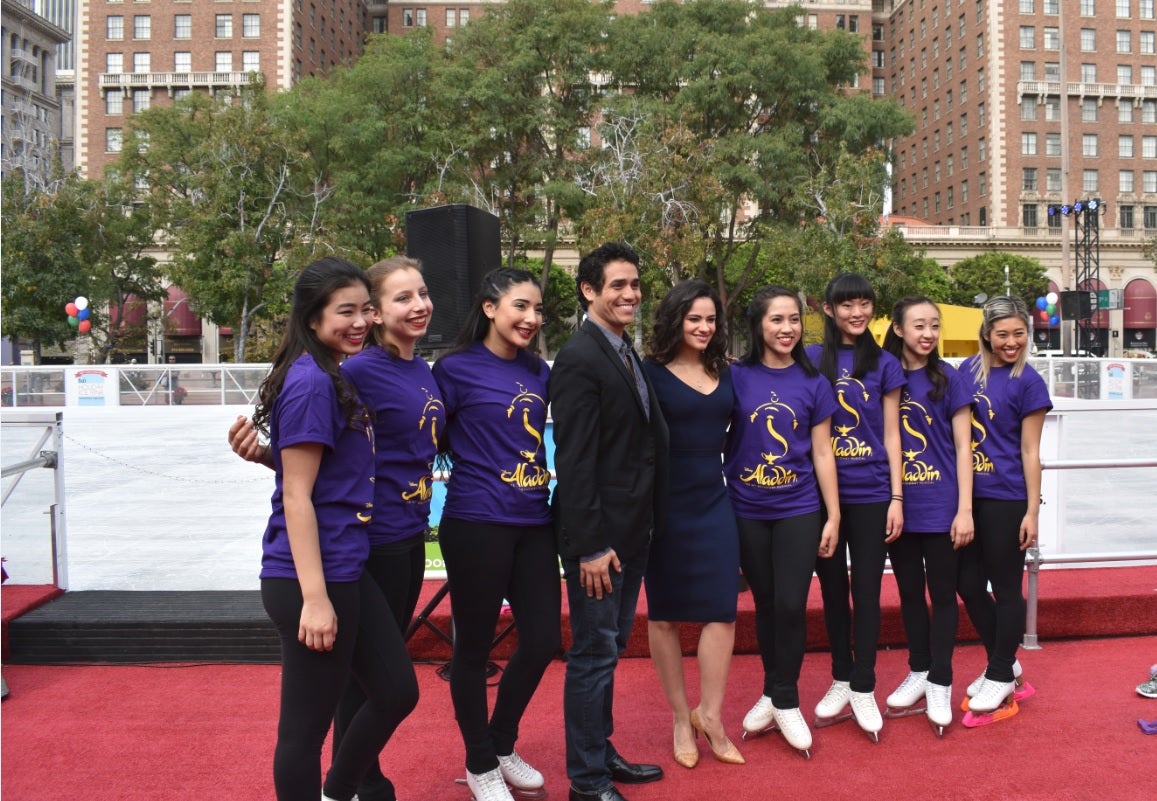 Adam Jacobs (Aladdin) and Isabelle McCalla (Jasmine) pose with the skaters performing during their song.
In addition to the Aladdin cast performance, spectators were treated to ice performances by several local groups, as well as the shattering of an ice sculpture in honor of the rink's 20th year.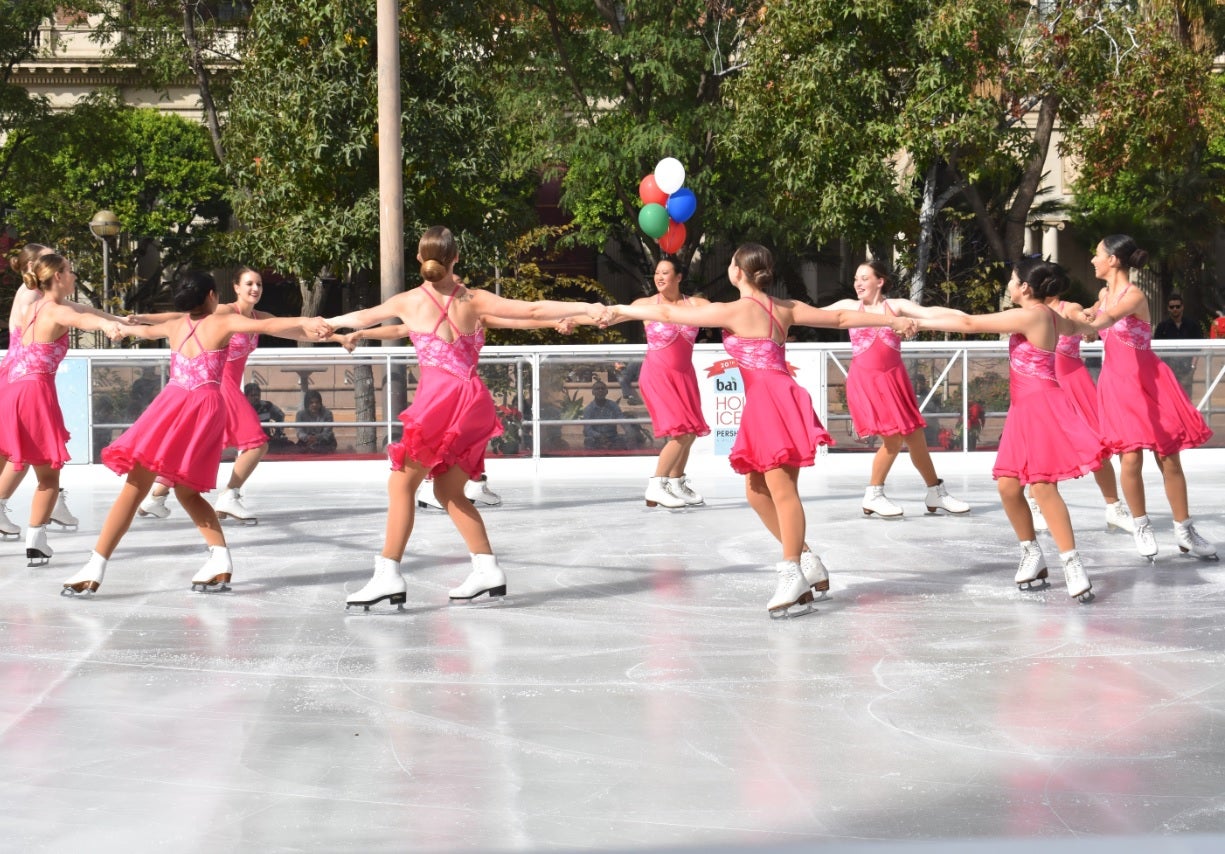 A local synchronized figure skating group perform for the ice rink opening ceremonies.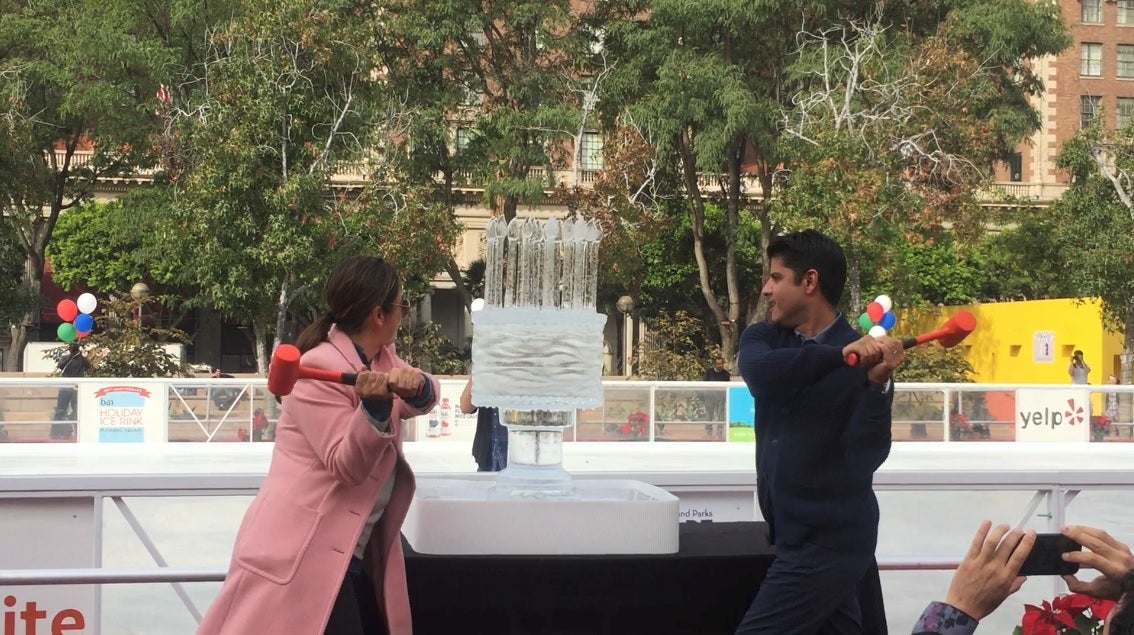 An ice sculpture is shattered to mark the opening of the Holiday ice rink's 20th year.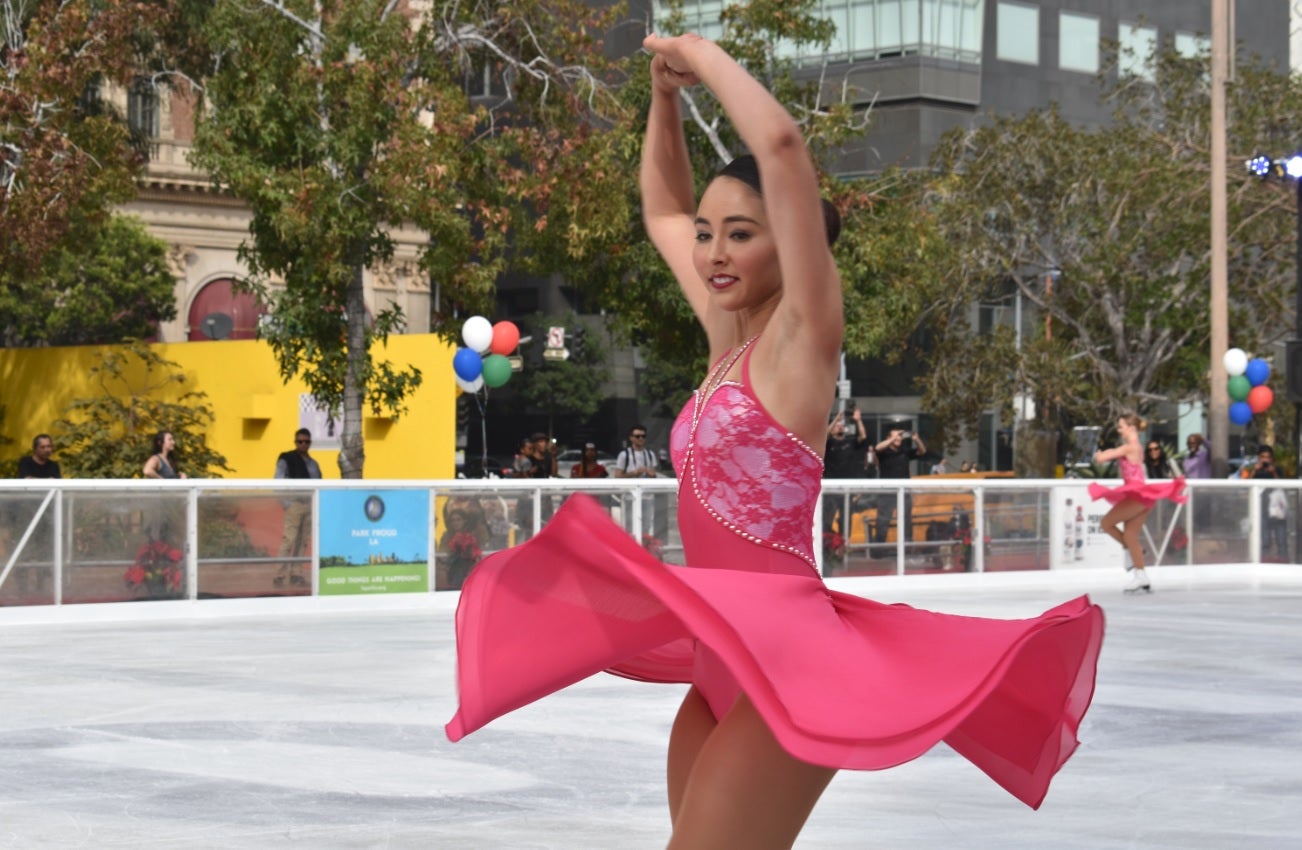 A young figure skater spins on the ice along with her synchronized figure skating team.
The 7,200-square-foot rink celebrates its 20th year now through January 15, 2018. Special events include DJs on select Thursday evenings and a Disney Aladdin themed skate every Wednesday from 5:30-8pm. General admission is $13 including skate rental. For more information about how you can strut your stuff on the Bai Holiday Ice Rink visit their WEBSITE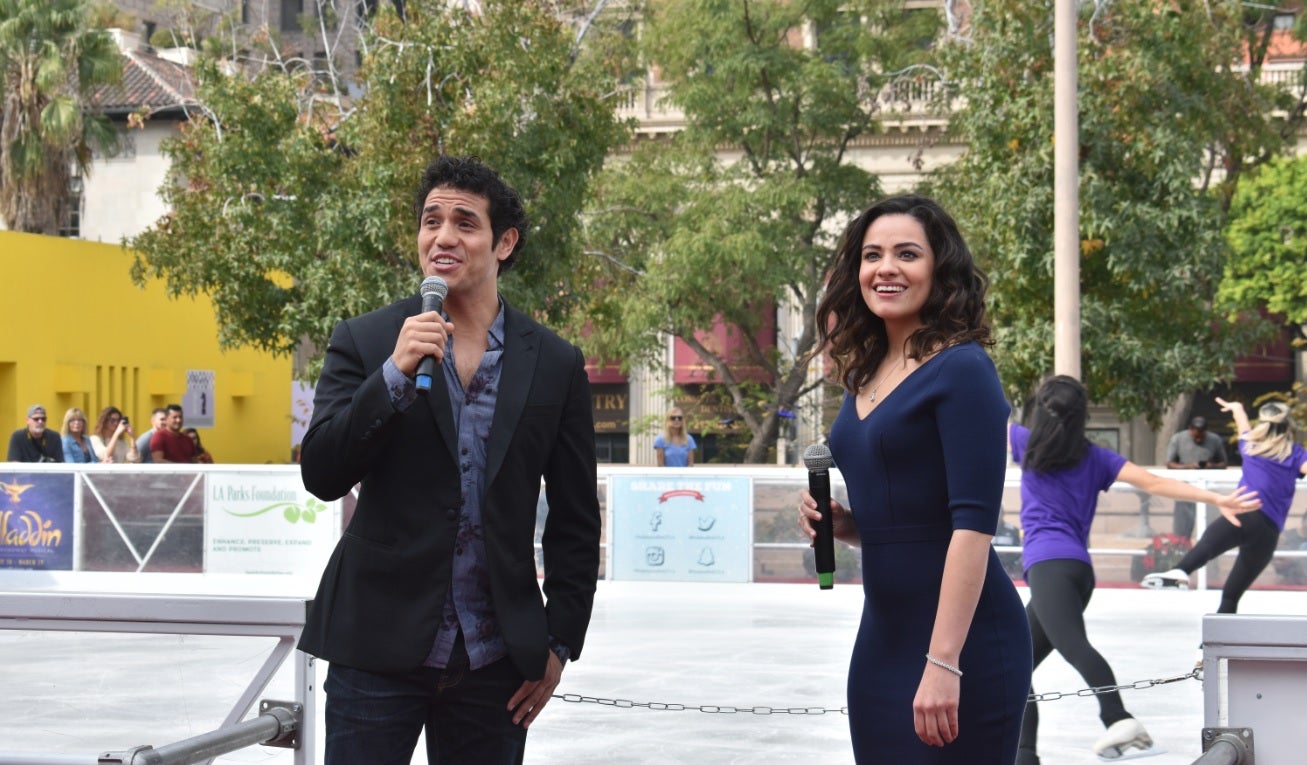 (left) Adam Jacobs (right) Isabelle McCalla from the touring cast of Disney's Aladdin.
To get your tickets to see Disney's Aladdin January 10 - March 31, 2018 CLICK HERE