Thursday | Sep 15 2016
One Night Only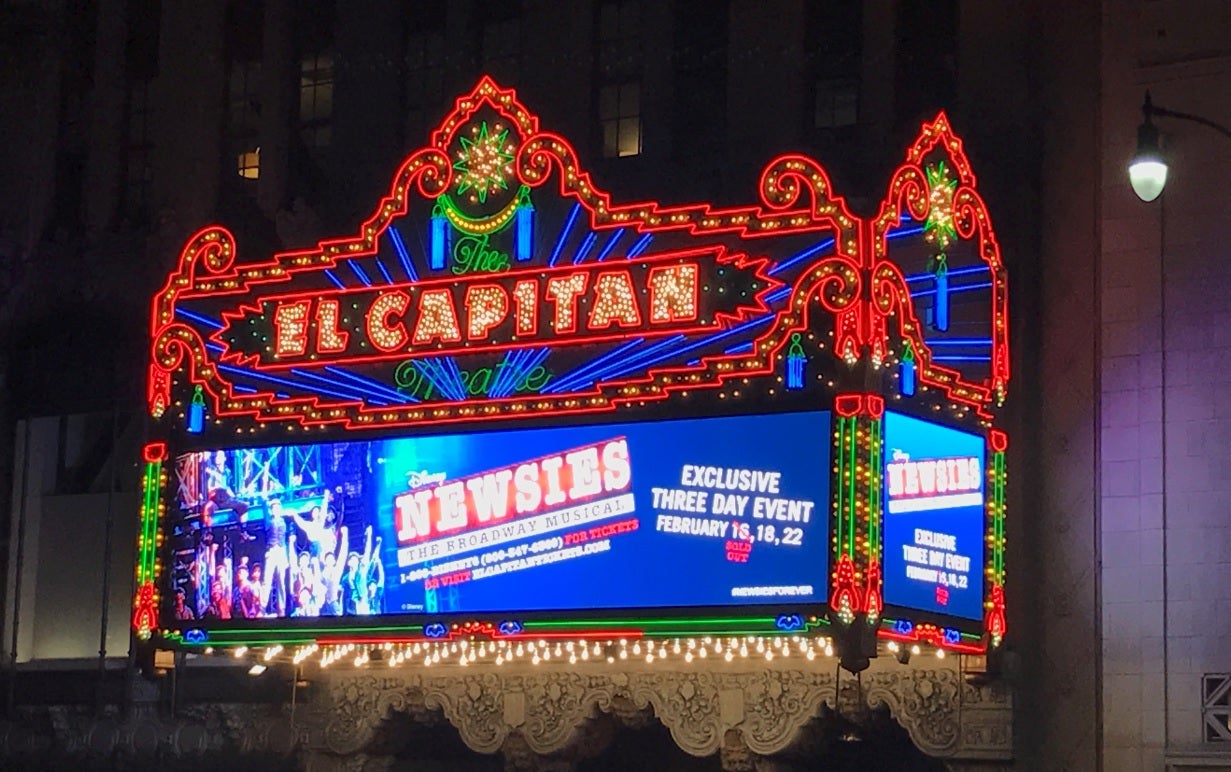 By Micaela Cummings
On September 11, 2016, The Hollywood Pantages made history once again by hosting the live filming of the musical Newsies. The show will be aired as a Fathom event in movie theaters across the country next year. In addition to the excitement of a live filming nine original cast members from the Broadway production of Newsies lent their talent for One Night Only.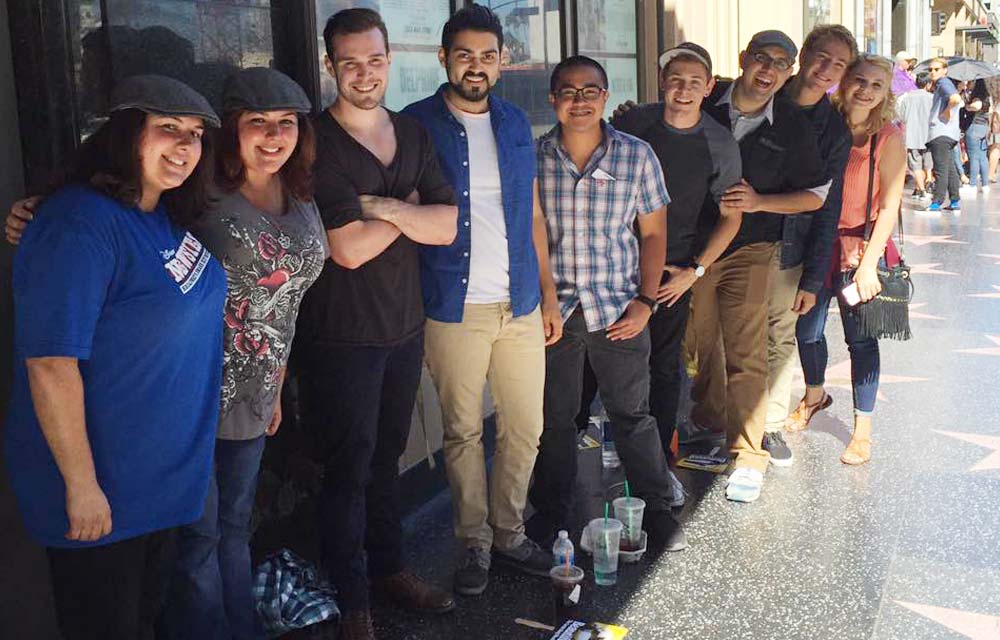 The event was invite only but a standby line was available to hardcore Fansies who started lining up at 1am Sunday morning
11 cameras were positioned around the theatre for filming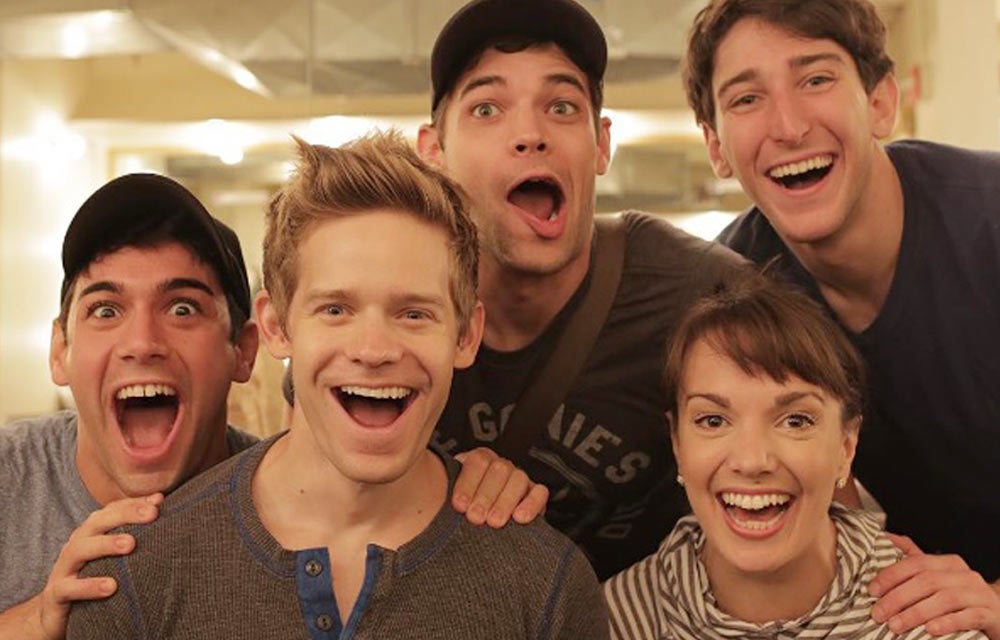 Broadway cast members spent an entire week together rehearsing before the live filming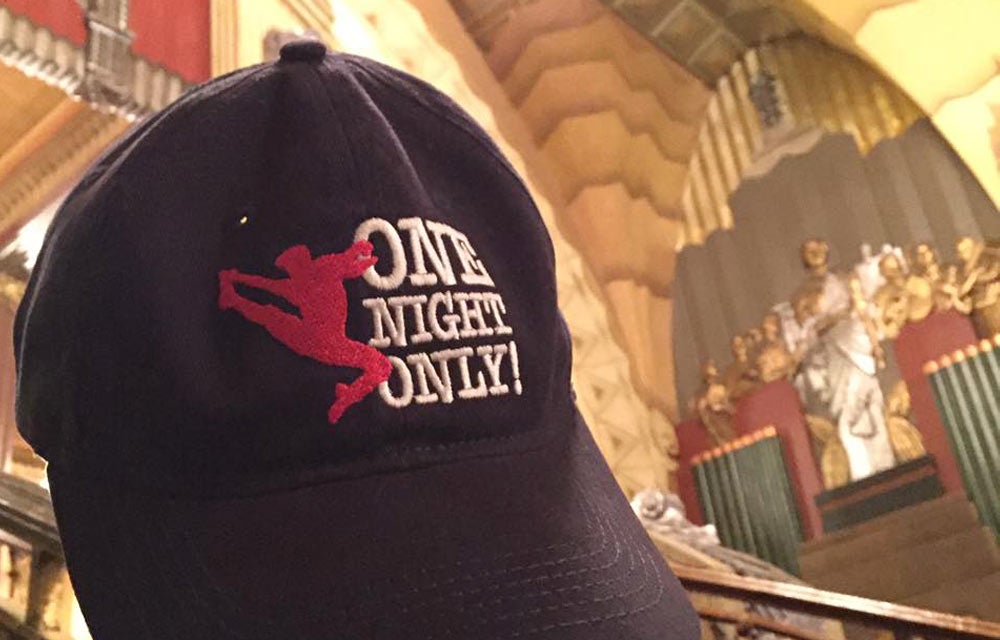 Special merchandise was available for this one time only event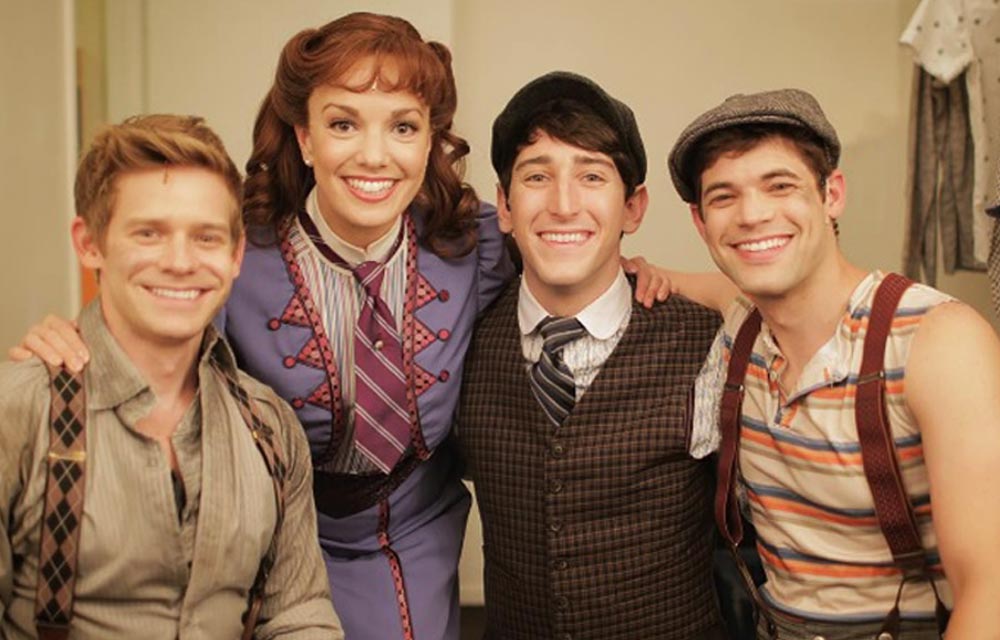 The cast dressed and ready to go. From left: Andrew Keenan-Bolger 'Crutchie', Kara Lindsay 'Katherine', Ben Fankhauser 'Davey', and Jeremy Jordan 'Jack Kelly'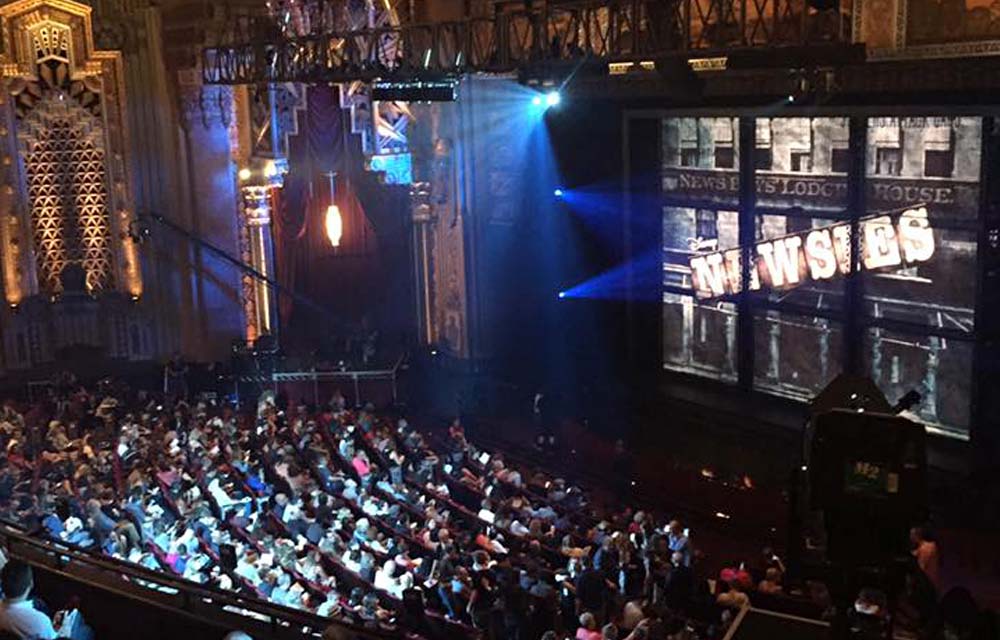 The Audience waiting for the filming to begin
UPDATE!
Disney's Newsies Live, filmed at the Hollywood Pantages, opens in select theaters Feb 16, 18, and the 22. Check out the video below as Newsies goes behind the scenes at the Hollywood Pantages.
Hollywood Pantages Season Ticket Holders were invited to a screening of Newsies and surprised by a Q&A afterwards with Nico DeJesus, a Newsie from the filming.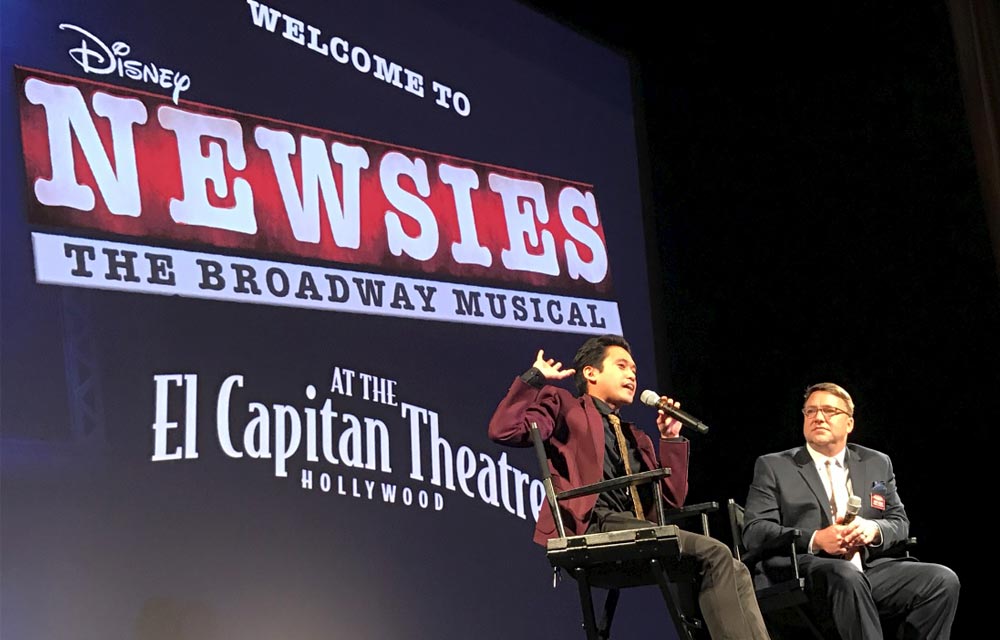 Jeff Loeb, General Manager of the Hollywood Pantages, conducts a post screening Q&A with Nico DeJesus, Newsies cast member.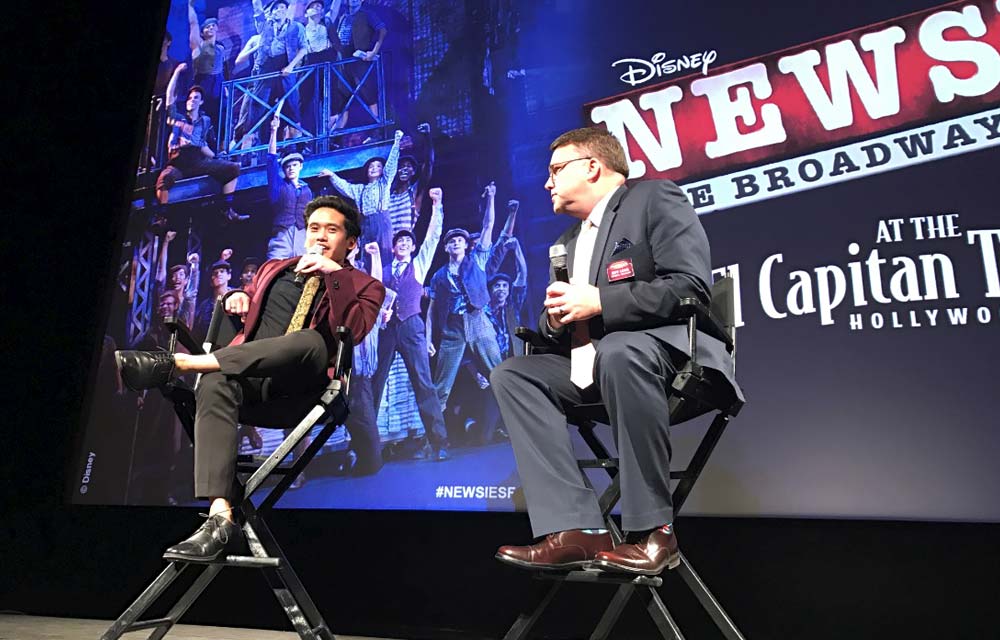 Nico DeJesus discusses his experience filming a live theatrical production
Update Update
You can now purchase Newsies live on iTunes. This digital version includes 11 minutes of special features, a sing a long version, and a theatrical version with a built in intermission. Not to mention the beautiful sweeping shots of the Hollywood Pantages Theatre.