Tuesday | Jan 19 2016
We're Not Gonna Pay!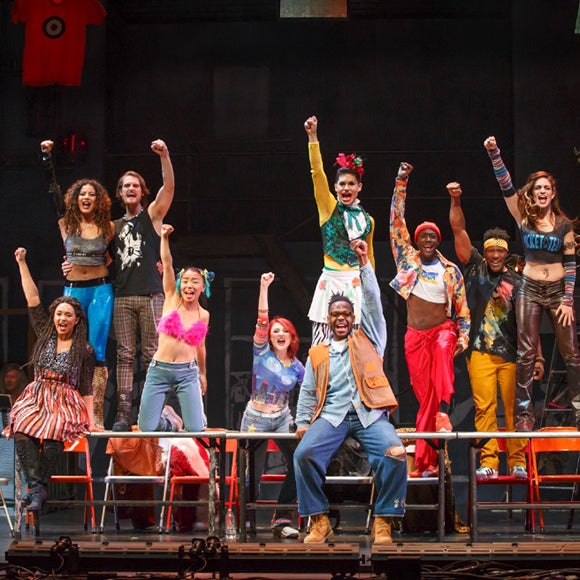 By Micaela Cummings
The lottery has become an important part of the theatre going experience. In some cases moving from an in person lottery to an online or digital lottery. For the last 20 years the lottery has evolved into how we know it today and it all started with Rent.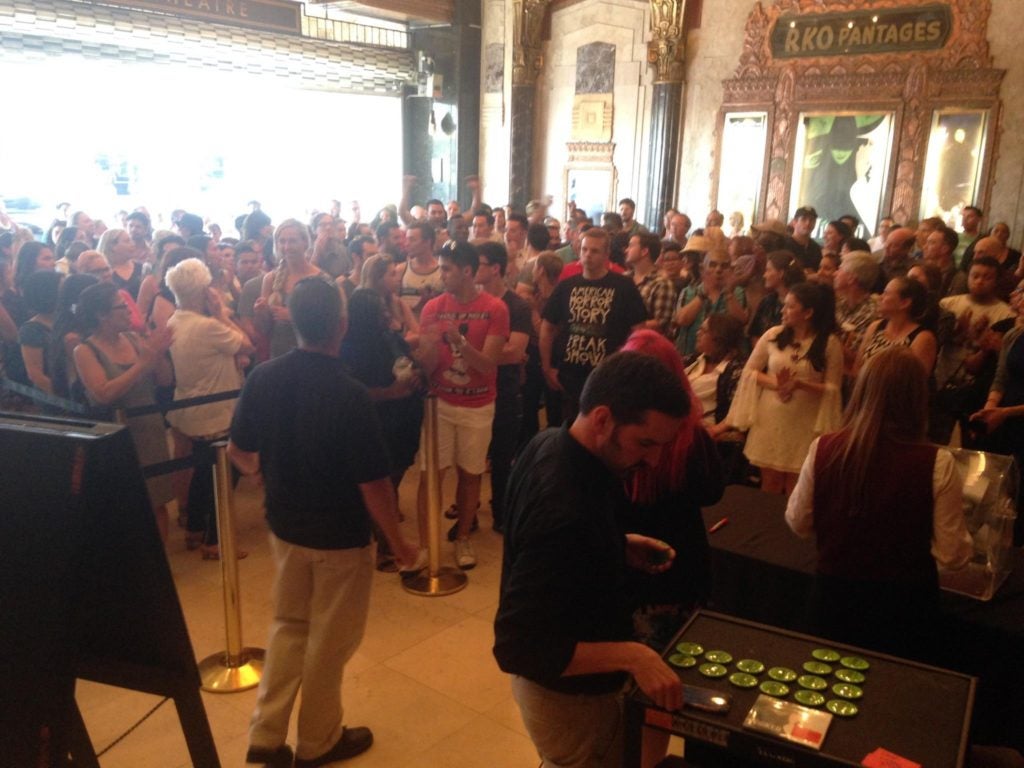 Patrons anxiously await for their name is called for the Wicked lottery outside of the Hollywood Pantages Theatre.
On April 29, 1996 Rent opened on Broadway at the Nederlander Theatre in NYC. It quickly became the show everyone had to see. As tickets became more expensive and scarce, many complained that they simply could not afford to attend the show.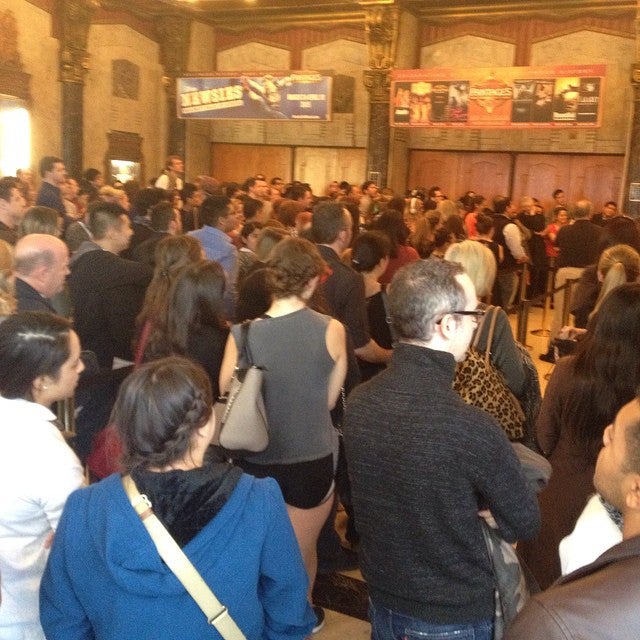 Lottery hopefuls fill the box office lobby as names are called out.
The show's producers offered 34 seats in the front two rows of the orchestra for $20 each on a first come first serve basis on the day of the performance. Jumping at the opportunity for discounted tickets, people began to form lines at the break of dawn. Suddenly, a new model was born.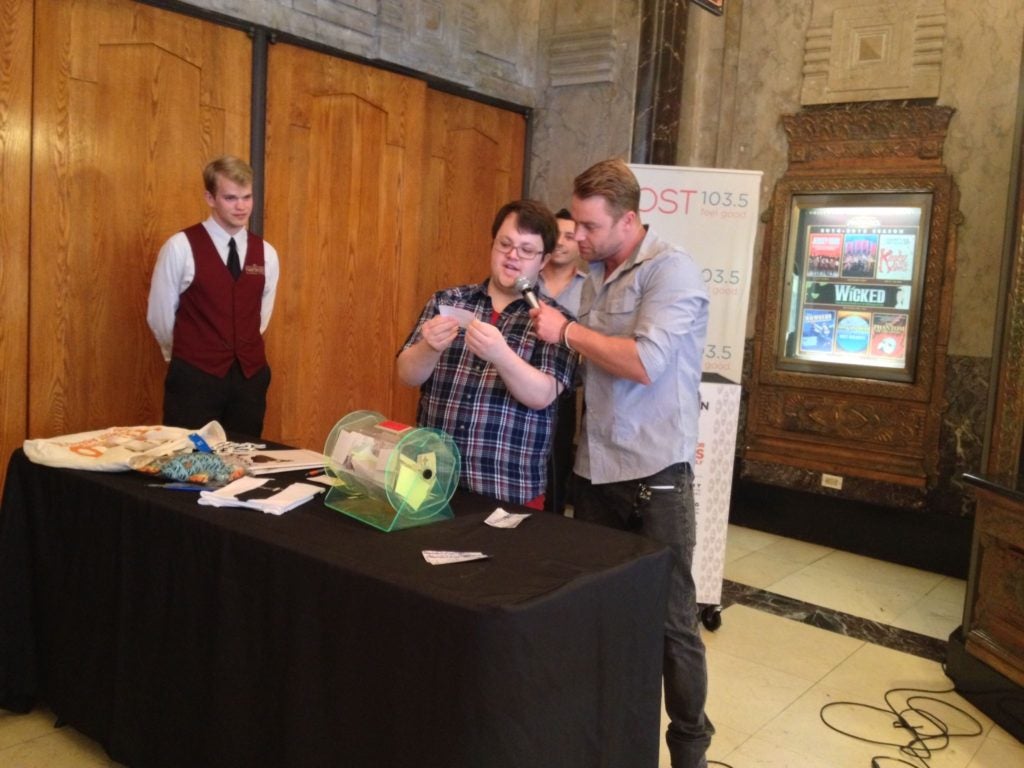 Cody Jamison Strand (Elder Cunningham) from the cast of The Book of Mormon calls out the names of the lottery winners.
On September 7, 2008, over 10 years after the first lottery names were called, Rent on Broadway held it's final lottery. The video below shows the events of that day. Do not stand in between a Renthead and their tickets!
Today, many are still taking advantage of the opportunity to wait in line, or in some cases, digitally enter for inexpensive tickets. The phenomenon not only occurs on Broadway but in touring houses all over the United States.