Oscars History @ Pantages
1953: LIVE FROM THE PANTAGES - THE FIRST BROADCAST
The Academy Awards called our beloved Hollywood Pantages Theatre home for over a decade, and broadcast the event to the public for the first time from our stage on March 19, 1953!
The 25th Academy Awards ceremony was held in 1953 at (what was then known as) the RKO Pantages Theatre in Hollywood (hosted by Bob Hope) and the now-demolished NBC International Theatre in New York City (hosted by Conrad Nagel). It was the first time the Academy Awards were televised, and it was the first Oscars ceremony that took place in Hollywood and New York City simultaneously. Cameras switched back and forth between the two shows, depending on the location of the presenter or the winner. The show received the largest single audience to that date in television's five-year commercial history.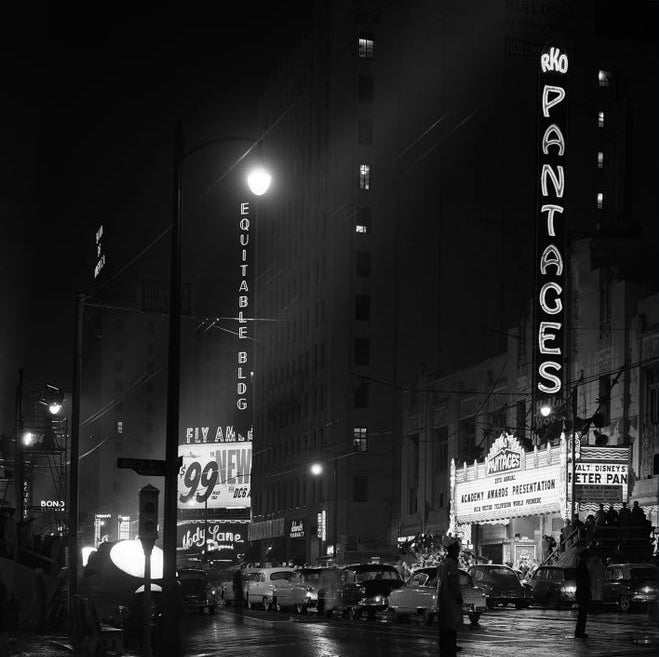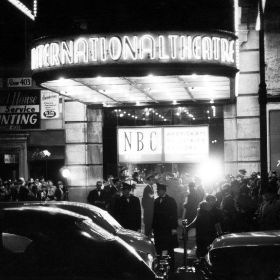 Here is the opening of the first televised Oscars broadcast - featuring legendary long-time host: BOB HOPE!
If you're wondering who captured that gorgeous opening shot outside of the theatre at the beginning of the video - it was THIS GUY! (By the way - it was raining that night. Very clever umbrella placement!)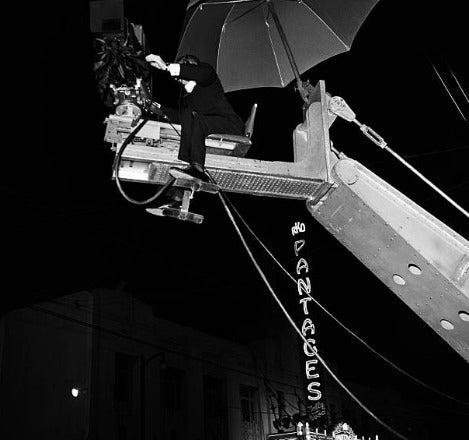 Film's most glamorous stars, including Elizabeth Taylor, Tony Curtis, Gloria Grahame, and more were in attendance! Recalls actor Robert Wagner about being in attendance for the first time being part of this national broadcast: "It was an adventure, being televised for the first time."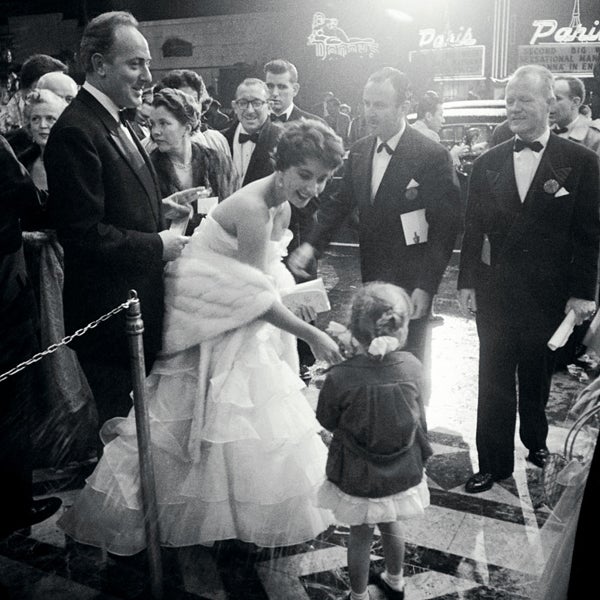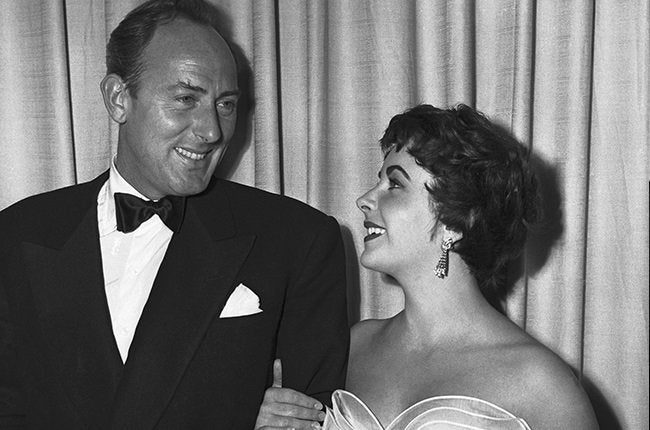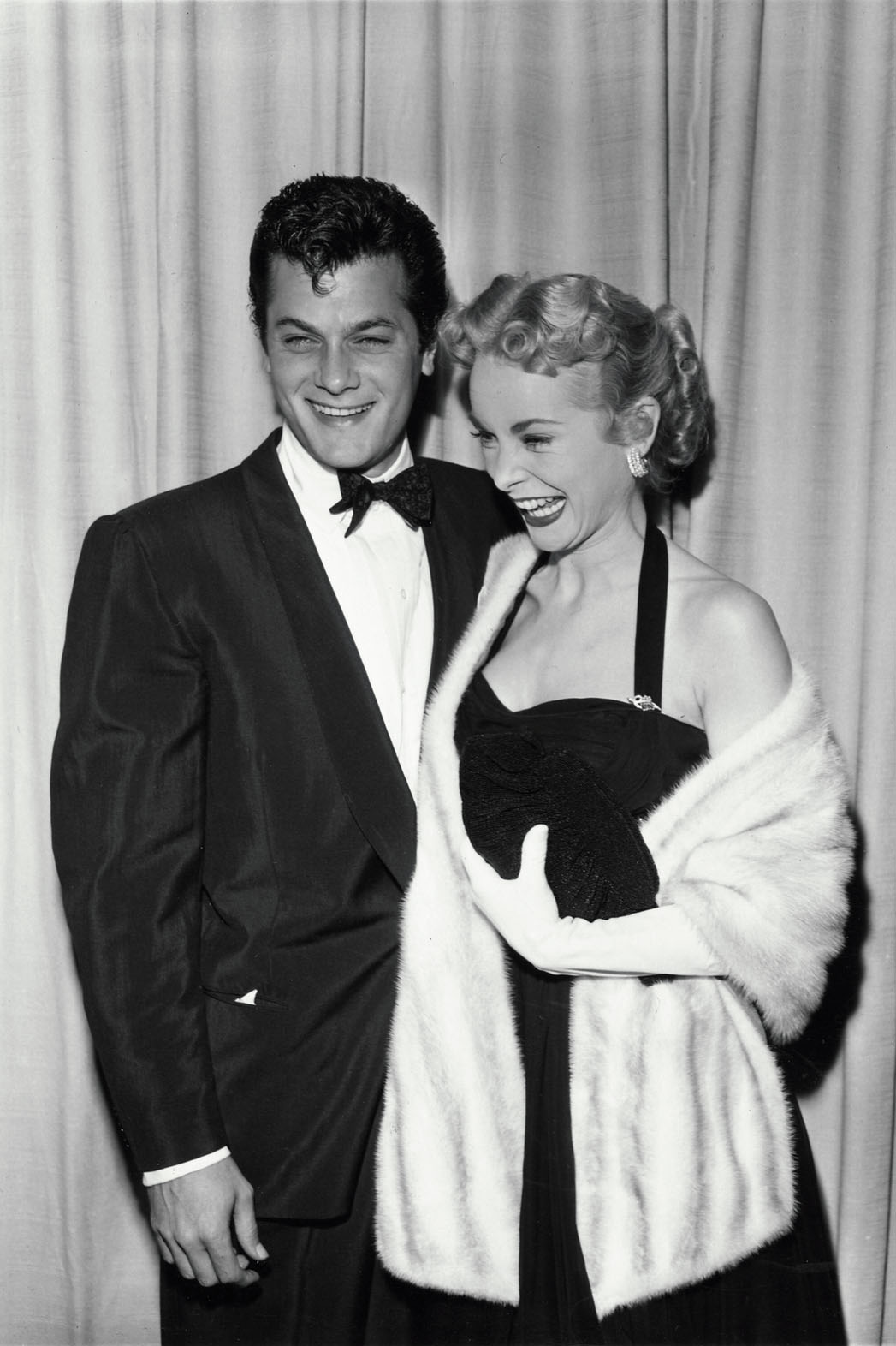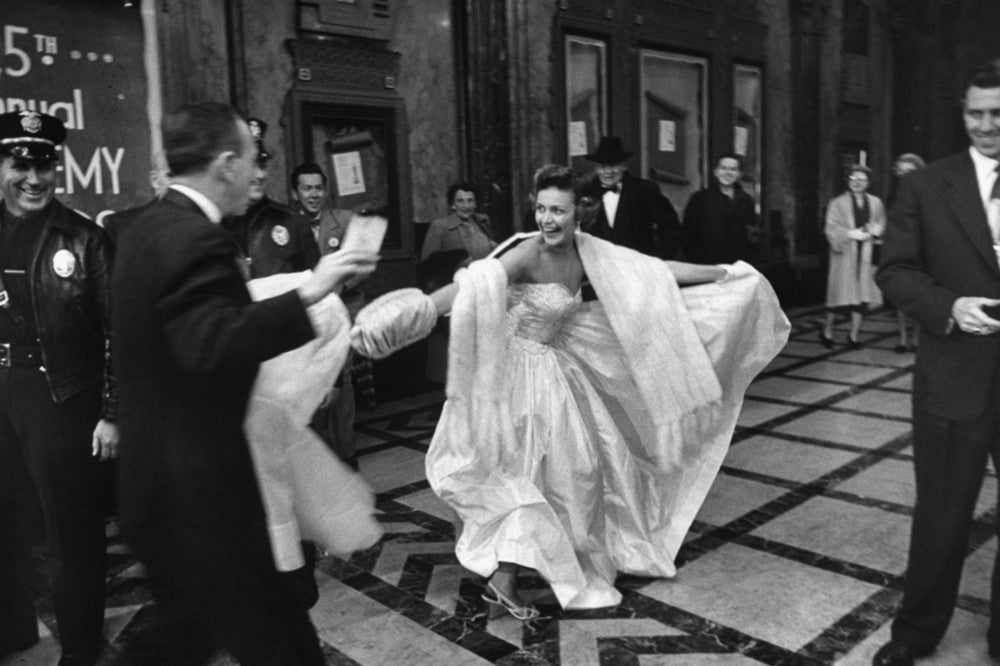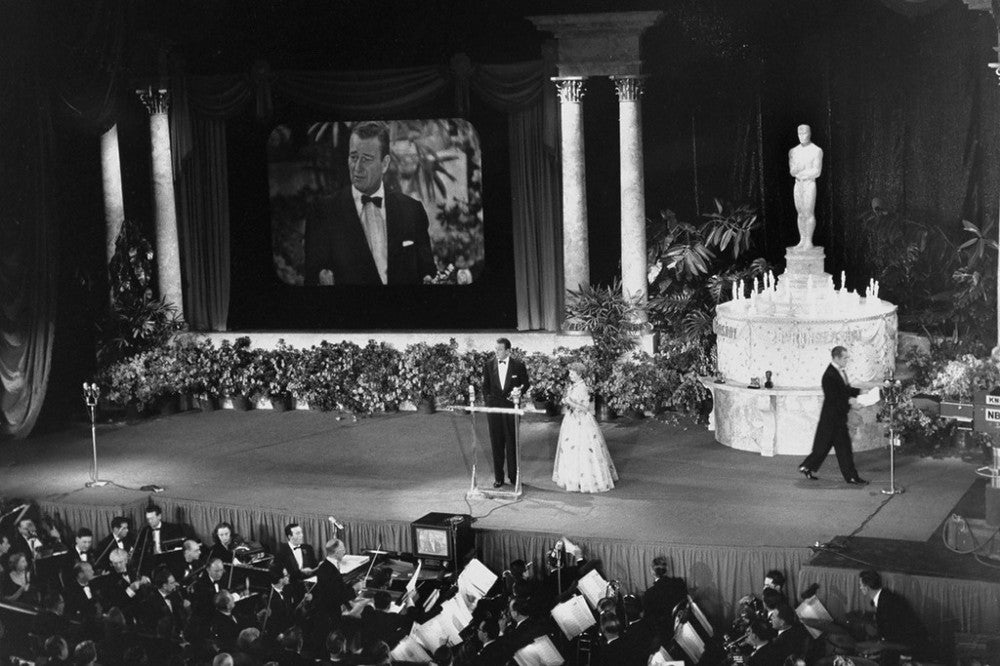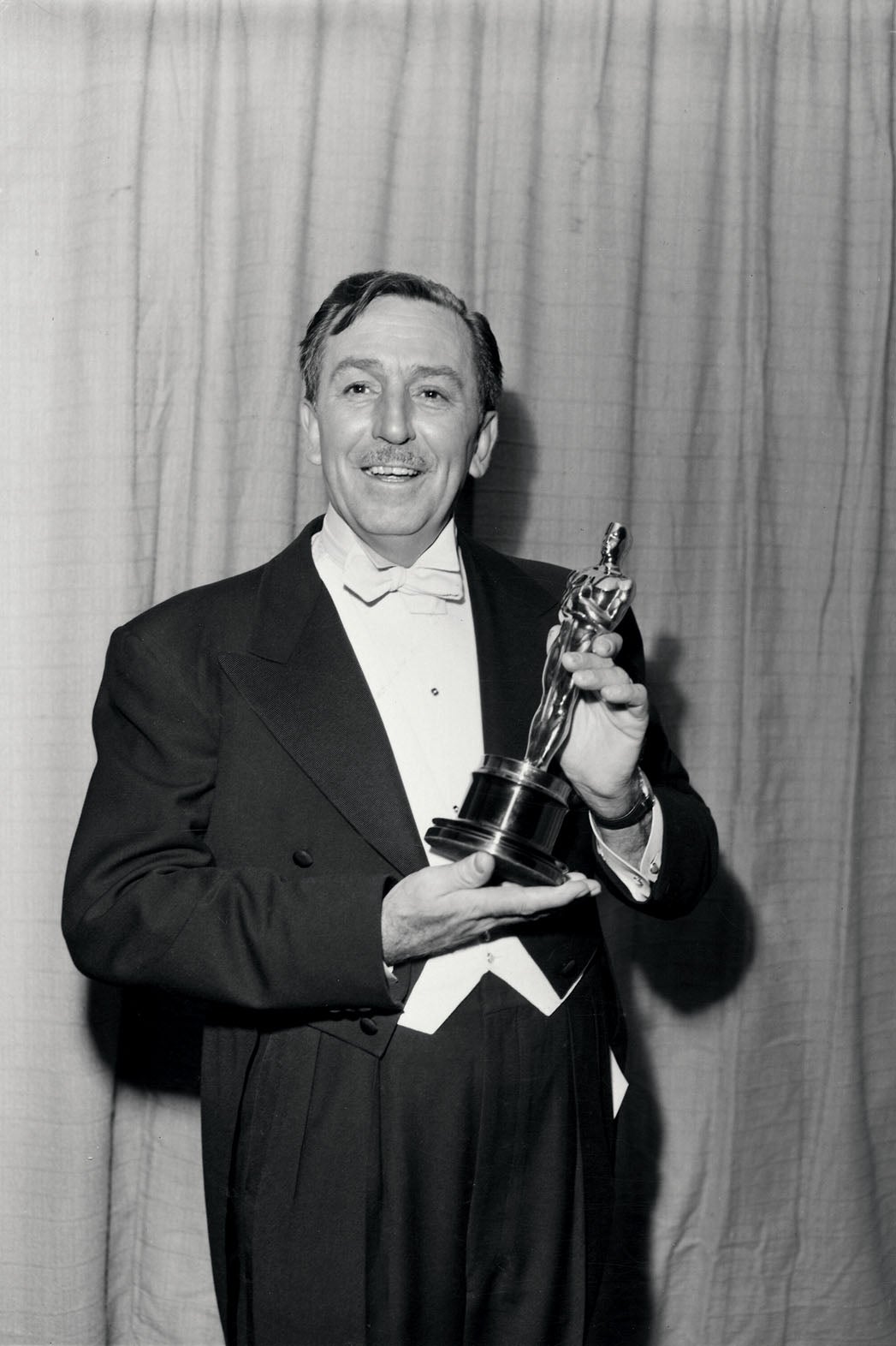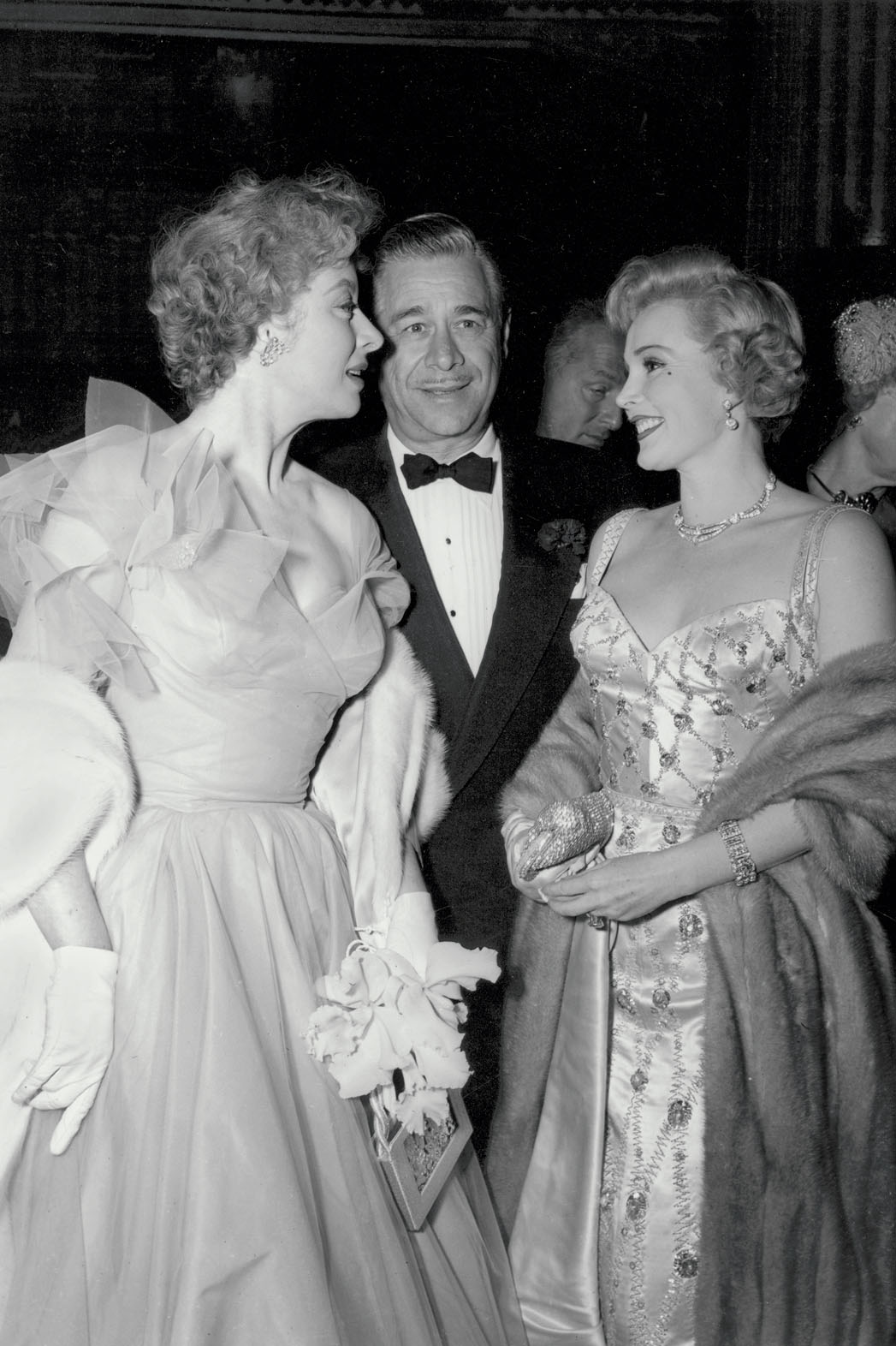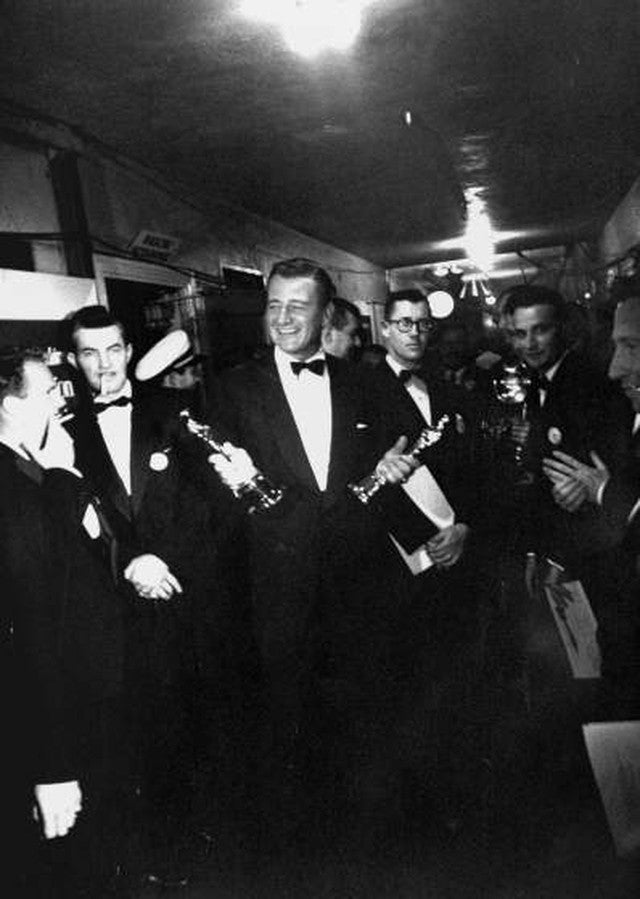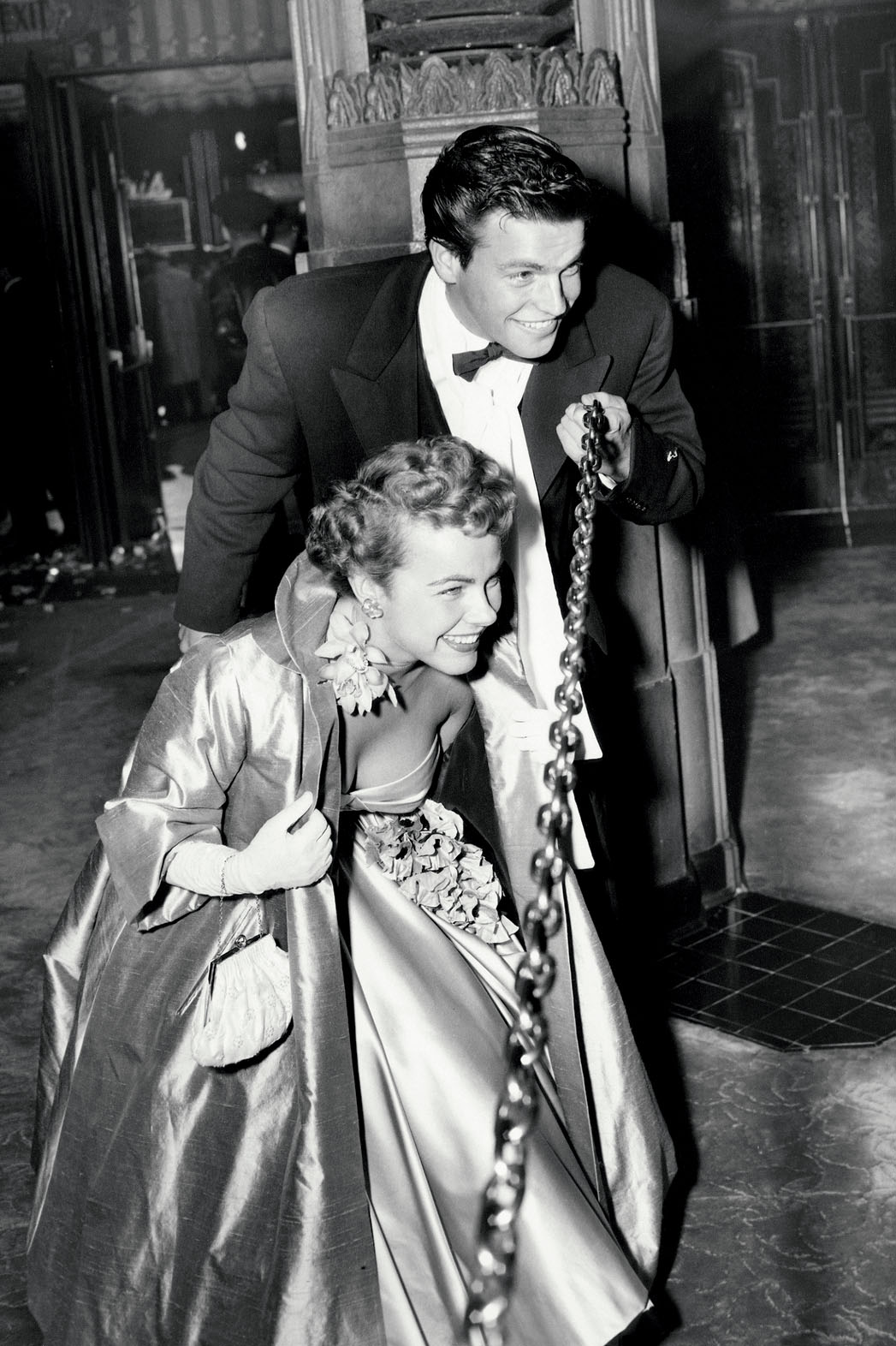 In one of the all-time upsets, the heavily favored High Noon lost the Best Picture award to Cecil B. DeMille's The Greatest Show on Earth. With five awards that night, The Bad and the Beautiful earned the most wins ever for a film not nominated for Best Picture.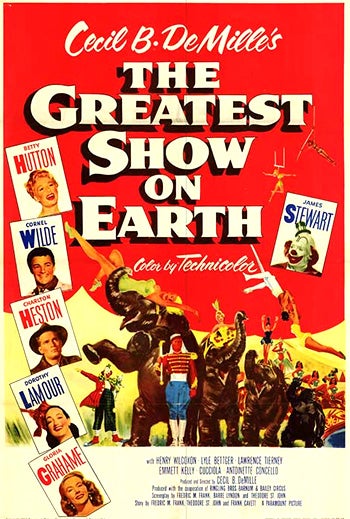 CLICK FOR A COMPLETE LIST OF WINNERS FROM THE 25TH ANNUAL ACADEMY AWARDS
Needless to say, this upset made it ALL ABUZZ in the Press Room backstage in the basement! (Those of you who have taken a tour backstage at the Pantages, this room may look famililar!)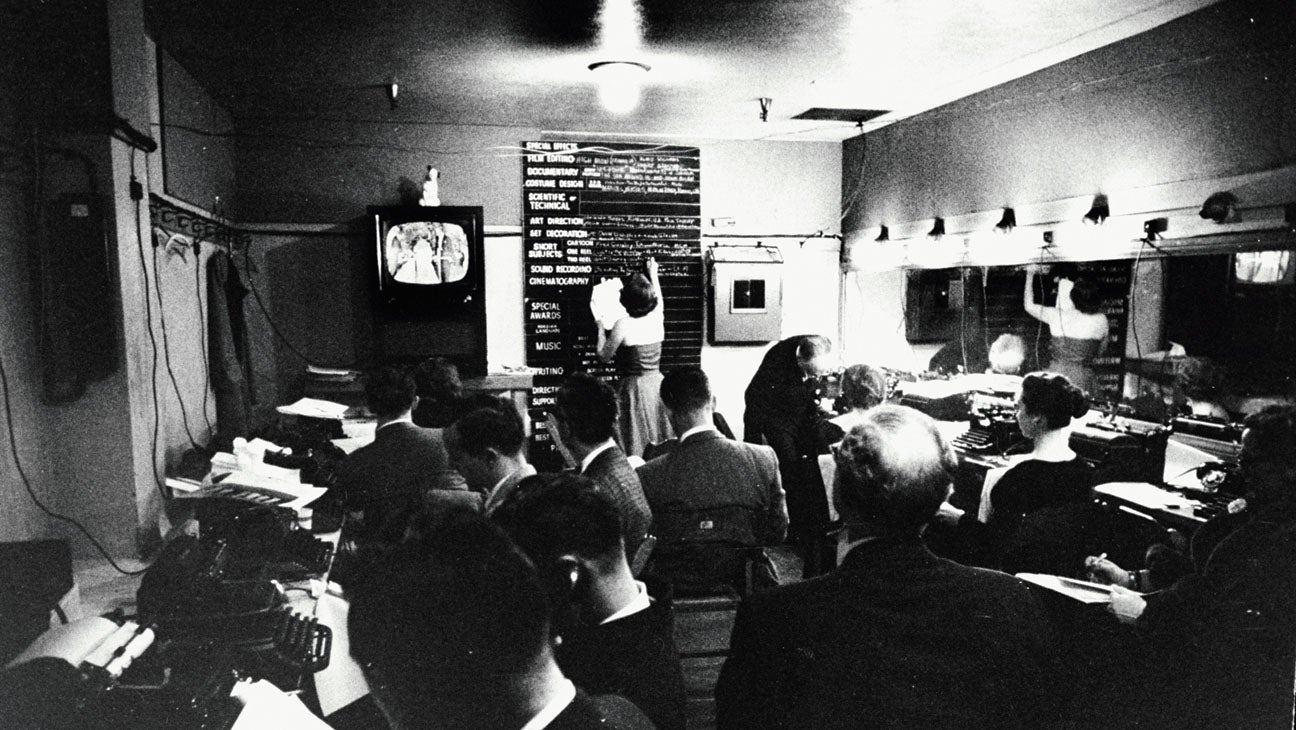 The Hollywood Reporter reported that a "near record audience" - seen in an estimated 10.9 million homes — CLEARLY the night's biggest winner!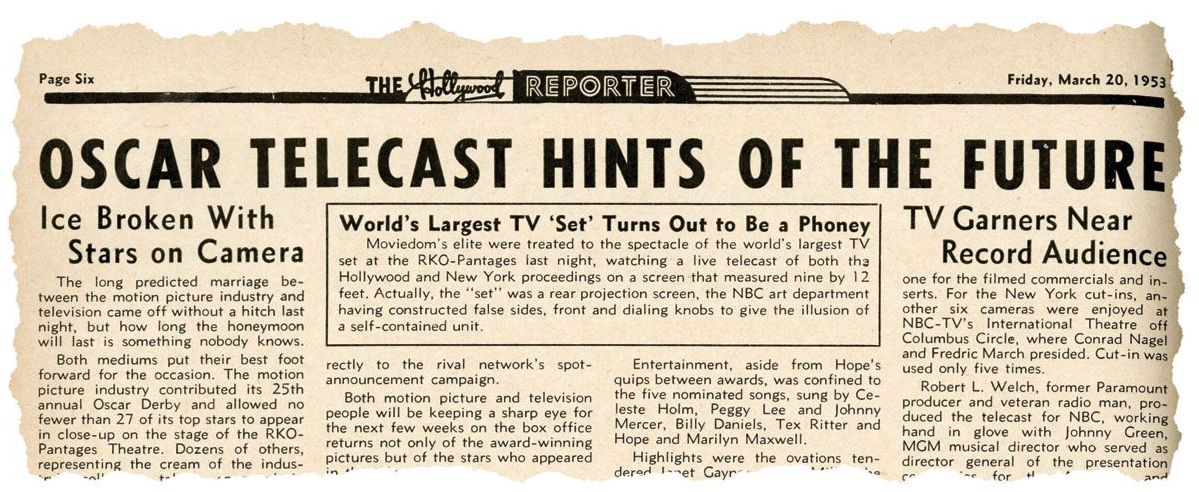 Here's the official program artwork for all who were in attendance!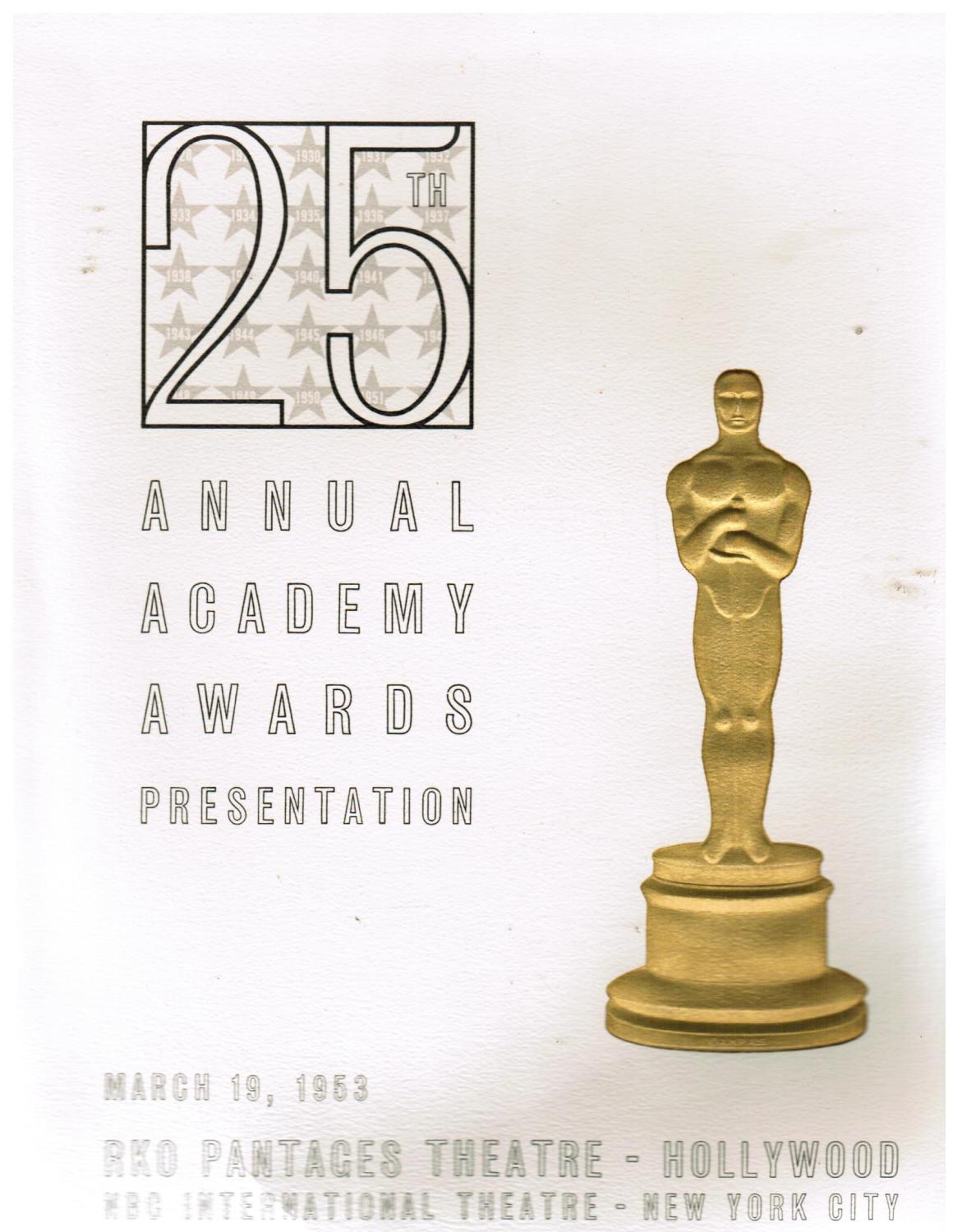 And it's ALWAYS good to get a "Know Before You Go" handbill before you attend! (Nowadays - you'll find these in your email!) Hopefully all ticketholders made it there by 7pm like this said. Can you imagine how quickly everybody would have been seated if Mobile Entry was a thing back then?!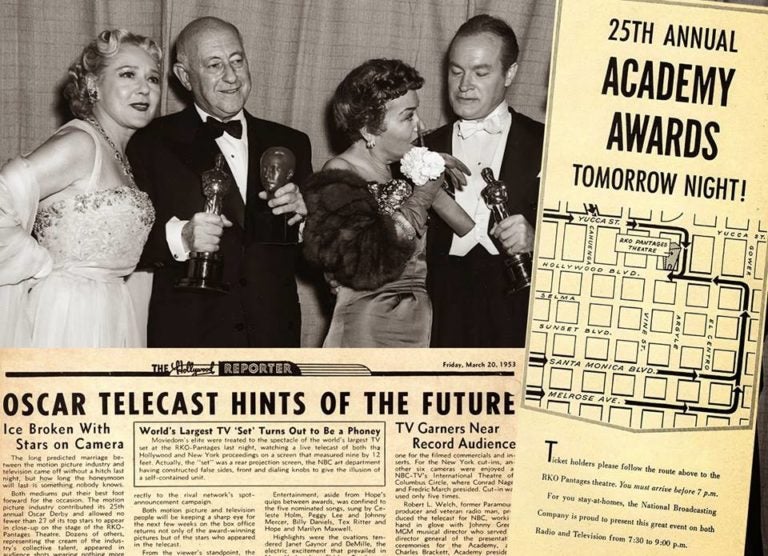 TERRIFIC SHOW, BOB! AND THANKS FOR THE MEMORIES!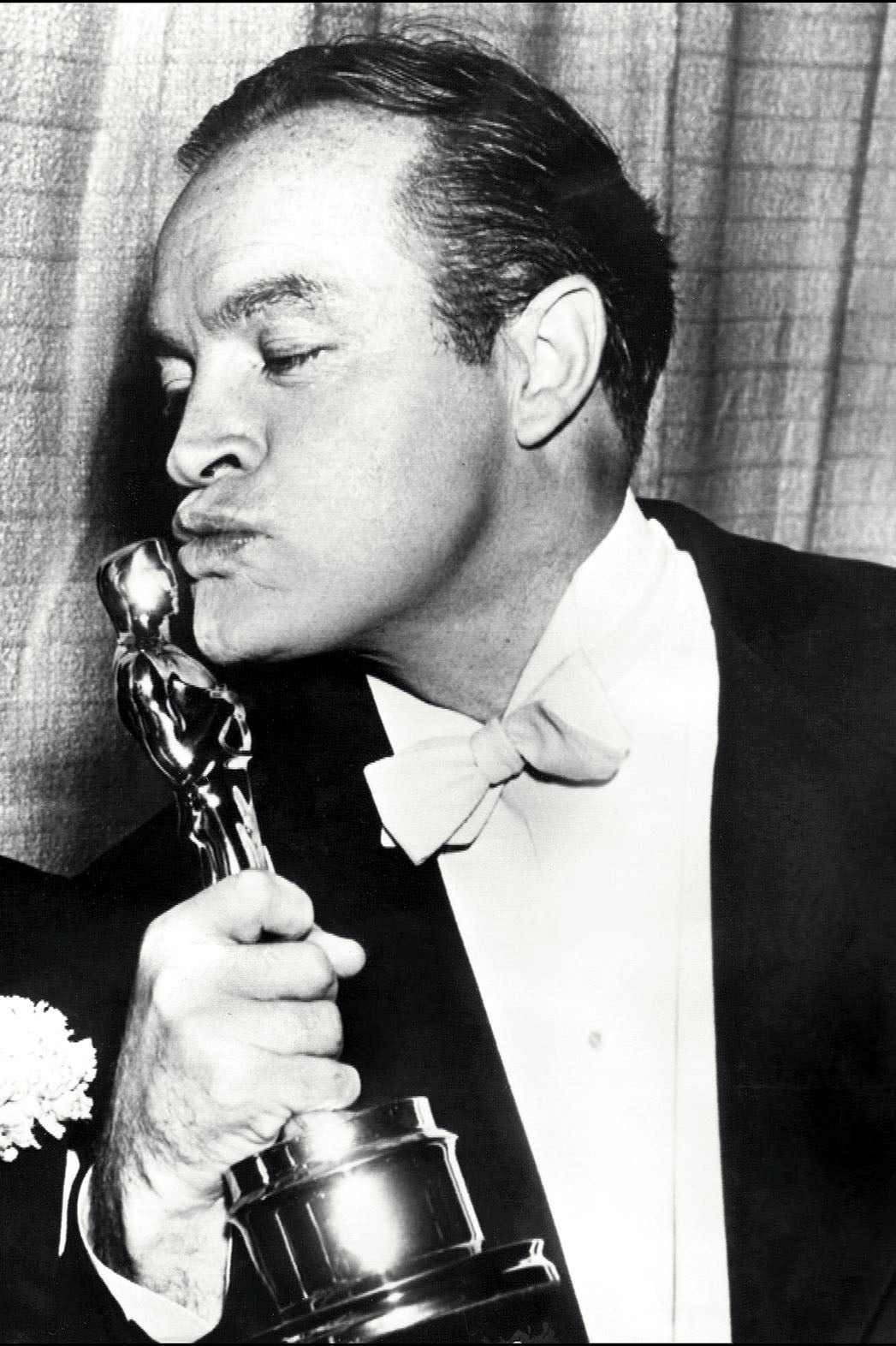 OUR BELOVED PANTAGES THEATRE WILL ALWAYS HAVE A CEMENTED PLACE IN THE LEGACY OF HOLLYWOOD'S BIGGEST NIGHT!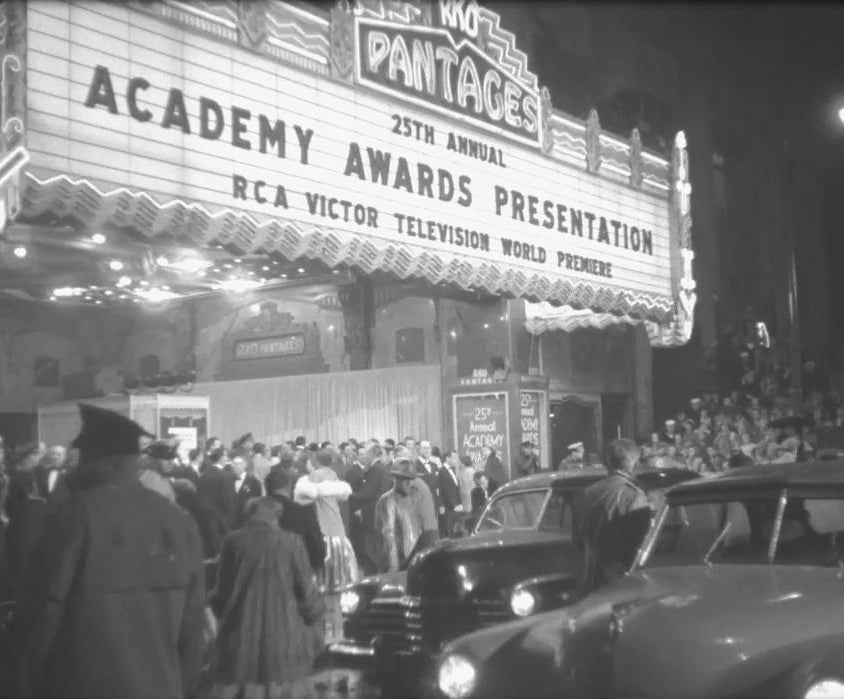 THANKS FOR TAKING THIS TRIP DOWN MEMORY LANE WITH US!