Sunday

December

4

2022

1:00 PM

Performance Cancelled

Sunday

December

4

2022

6:30 PM

Performance Cancelled

Tuesday

December

6

2022

8:00 PM

Best Availability

Wednesday

December

7

2022

8:00 PM

Best Availability

Thursday

December

8

2022

8:00 PM

Best Availability

Friday

December

9

2022

8:00 PM

Saturday

December

10

2022

2:00 PM

Limited Availability

Saturday

December

10

2022

8:00 PM

Sunday

December

11

2022

1:00 PM

Limited Availability

Sunday

December

11

2022

6:30 PM

Tuesday

December

13

2022

8:00 PM

Best Availability

Wednesday

December

14

2022

8:00 PM

Best Availability

Thursday

December

15

2022

8:00 PM

Best Availability

Friday

December

16

2022

8:00 PM

Saturday

December

17

2022

2:00 PM

Limited Availability

Saturday

December

17

2022

8:00 PM

Sunday

December

18

2022

1:00 PM

ASL | Open Caption | Audio Description

Sunday

December

18

2022

6:30 PM
Hailed by the Chicago Tribune as, "one of the best family musicals ever penned!"
The beloved score for ANNIE includes "Maybe," "It's the Hard Knock Life," "You're Never Fully Dressed Without a Smile," "Easy Street," "I Don't Need Anything But You" and the eternal anthem of optimism, "Tomorrow."
Holding onto hope when times are tough can take an awful lot of determination, and sometimes, an awful lot of determination comes in a surprisingly small package. Little Orphan Annie has reminded generations of theatergoers that sunshine is always right around the corner, and now the best-loved musical of all time is set to return in this new production – just as you remember it and just when we need it most. This celebration of family, optimism and the American spirit remains the ultimate cure for all the hard knocks life throws your way.
Information Regarding Cancelled Performances

If you were scheduled to attend a performance of ANNIE which has been cancelled, please CLICK HERE for information regarding your tickets.

Updated Mask Policy

MASKS STRONGLY RECOMMENDED

Broadway in Hollywood asks our audiences to join with us in providing the safest space possible for patrons, cast, crew, and staff.

Masks are strongly recommended but not required for all ticketholders.

Please CLICK HERE for more information.

Age Recommendation

ANNIE is recommended for ALL AGES. Children under 5 will not be admitted to the theatre. All patrons must have a ticket.

Official Playbill

CLICK HERE to read the Official Playbill for ANNIE.

Accessible Performances

ASL Interpretation

ASL interpretation will be offered for the performances listed below.

Annie | Dolby Theatre | Sunday, December 18, 2022 at 1pm | On Sale TBD

Open Captioning

Open Captioning will be offered for the performances listed below.

Annie | Dolby Theatre | Sunday, December 18, 2022 at 1pm | On Sale TBD

Audio Description

Audio Description will be offered for the performances listed below. This service may be utilized from ANY SEAT.

Annie | Dolby Theatre | Sunday, December 18, 2022 at 1pm | On Sale TBD

PLEASE NOTE:

Visit Guest Services to check out a listening device at no cost by leaving a driver's license or other ID.

Special Requests

To request ASL interpretation, open captioning, or audio description services for a different performance, or for help finding accessible seats, the best way to reach us is by email:

If you'd prefer to speak by phone:

Leave a voicemail anytime at (323) 468-1782 and you'll hear back from us shortly.

Email is the best way to reach us. Please allow at least 2 weeks advance notice when making a request.

For more information, visit our Accessibility page.

Photo Credits

All Photos Credited Matthew Murphy and Evan Zimmerman for MurphyMade

Photo 1: Ellie Pulsifer (center) as Annie and Company in the National Tour of ANNIE

Photo 2: Krista Curry Nick Bernardi and Stefanie Londino in the National Tour of ANNIE

Photo 3: Ellie Pulsifer as Annie and Addison as Sandy in the 2022 company of ANNIE

Photo 4: Sophie Stromberg, Vivianne Neely, Valeria Velasco, Kenzie Rees Riglee, Ruth Bryson and Bronte Harrison in the National Tour of ANNIE

Ellie Pulsifer and Christopher Swan in the 2022 company of ANNIE

Run Time

2 hrs, 30 minutes including 20 minute intermission
Venue Info
Dolby Theatre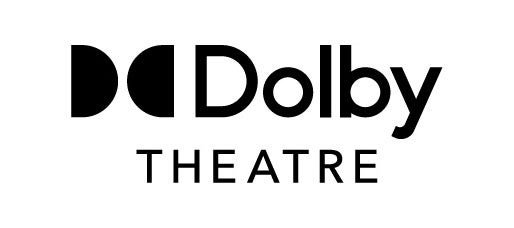 One of the world's premier entertainment venues, Dolby Theatre is home to Hollywood's biggest night, the Oscars® and has hosted a myriad of prestigious artists, concerts and events including AFI Tributes to George Clooney, Meryl Streep, and Tom Hanks, Tyler Perry theatrical plays, Los Angeles Ballet, Celine Dion, Prince, CNN Heroes, Cirque du Soleil IRIS, Andrea Bocelli, America's Got Talent, American Idol, PaleyFest Television Festival, and World Premieres for Black Panther, Mary Poppins Returns, and Star Wars–The Force Awakens.
The Dolby Theatre experience begins on Hollywood Boulevard's Walk of Fame and leads to Awards Walk which features Best Picture Oscar® plaques for every film to win the honor. The Theatre was designed by the legendary David Rockwell and the lobbies feature sweeping stairways, cherrywood balustrades, and are crowned with a beautifully lit silver dome. These well-appointed lobbies also feature one-of-a-kind photography from the golden age of Hollywood to today's iconic stars, all mounted on classic silver screens. Onsite food and beverage are provided by the renowned Wolfgang Puck Catering and Events.
Dolby Theatre is located within Hollywood & Highland, and features unique dining and shopping, nightclubs, a six-screen cinema-plex, and convenient parking with 3,000 spaces. Located adjacent to the world-famous TCL Chinese Theatre and Loews Hollywood Hotel, the Theatre is in the heart of Hollywood.
Click the link below for more venue information including directions, parking and more!
More Info