Tuesday

May

2

2023

8:00 PM

Wednesday

May

3

2023

8:00 PM

Thursday

May

4

2023

8:00 PM

Friday

May

5

2023

8:00 PM

Saturday

May

6

2023

2:00 PM

Saturday

May

6

2023

8:00 PM

Sunday

May

7

2023

1:00 PM

Sunday

May

7

2023

6:30 PM

Tuesday

May

9

2023

8:00 PM

Wednesday

May

10

2023

8:00 PM

Thursday

May

11

2023

8:00 PM

Friday

May

12

2023

8:00 PM

Saturday

May

13

2023

2:00 PM

Saturday

May

13

2023

8:00 PM

Sunday

May

14

2023

1:00 PM

Sunday

May

14

2023

6:30 PM

Tuesday

May

16

2023

8:00 PM

Wednesday

May

17

2023

8:00 PM

Thursday

May

18

2023

8:00 PM

Friday

May

19

2023

8:00 PM

Saturday

May

20

2023

2:00 PM

Saturday

May

20

2023

8:00 PM

Sunday

May

21

2023

1:00 PM

ASL | Open Caption | Audio Description

Sunday

May

21

2023

6:30 PM
"If life were everything it should be, it would be more like HAIRSPRAY. It's irresistible!" – The New York Times
You Can't Stop the Beat! HAIRSPRAY, Broadway's Tony Award-winning musical comedy phenomenon is back on tour! Join 16-year-old Tracy Turnblad in 1960's Baltimore as she sets out to dance her way onto TV's most popular show. Can a girl with big dreams (and even bigger hair) change the world?
Featuring the beloved score of hit songs including "Welcome to the 60's," "Good Morning Baltimore" and "You Can't Stop the Beat," HAIRSPRAY is "fresh, winning, and deliriously tuneful!" (The New York Times).
This all-new touring production reunites Broadway's award-winning creative team led by Director Jack O'Brien and Choreographer Jerry Mitchell to bring HAIRSPRAY to a new generation of theater audiences.
Don't miss this "exhilaratingly funny and warm-hearted musical comedy" (The New Yorker)
Accessibility

Please visit our Accessibility page for information on accessible performances and more.

Age Recommendation & Running Time

AGE RECOMMENDATION

Recommended for Ages 8 and Up. Please be advised that this production contains racially explicit language & costuming, references of sexual abuse, and brief gunfire audio.

RUNNING TIME

2 hours and 35 minutes including an intermission

Updated Mask Policy

MASKS STRONGLY RECOMMENDED

Broadway in Hollywood asks our audiences to join with us in providing the safest space possible for patrons, cast, crew, and staff.

Masks are strongly recommended but not required for all ticketholders.

Please CLICK HERE for more information.

Listen to the Album on Spotify

Photo Credits

All photos taken by Jeremy Daniel.

Photo 1: Niki Metcalf as "Tracy Turnblad" in Hairspray.

Photo 2: (from L)Andrew Levitt (aka Nina West) as "EdnaTurnblad,"Niki Metcalf as "Tracy Turnblad" and Company in Hairspray.

Photo 3: (aloft, from L) Sage as "Gilbert," Kyle Kavully as "Thad," Charlie Bryant IIIas "Seaweed J. Stubbs" and Company in Hairspray.

Photo 4: (front) Nick Cortazzo as "Link Larkin" and Company in Hairspray

Photo 5: (center) Niki Metcalf as "Tracy Turnblad" and Company in Hairspray.
Venue Info
Dolby Theatre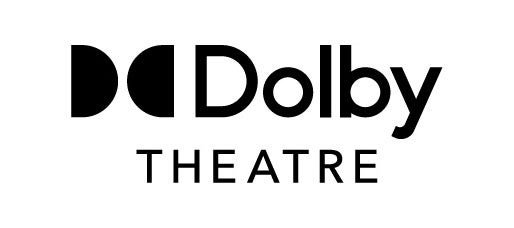 One of the world's premier entertainment venues, Dolby Theatre is home to Hollywood's biggest night, the Oscars® and has hosted a myriad of prestigious artists, concerts and events including AFI Tributes to George Clooney, Meryl Streep, and Tom Hanks, Tyler Perry theatrical plays, Los Angeles Ballet, Celine Dion, Prince, CNN Heroes, Cirque du Soleil IRIS, Andrea Bocelli, America's Got Talent, American Idol, PaleyFest Television Festival, and World Premieres for Black Panther, Mary Poppins Returns, and Star Wars–The Force Awakens.
The Dolby Theatre experience begins on Hollywood Boulevard's Walk of Fame and leads to Awards Walk which features Best Picture Oscar® plaques for every film to win the honor. The Theatre was designed by the legendary David Rockwell and the lobbies feature sweeping stairways, cherrywood balustrades, and are crowned with a beautifully lit silver dome. These well-appointed lobbies also feature one-of-a-kind photography from the golden age of Hollywood to today's iconic stars, all mounted on classic silver screens. Onsite food and beverage are provided by the renowned Wolfgang Puck Catering and Events.
Dolby Theatre is located within Hollywood & Highland, and features unique dining and shopping, nightclubs, a six-screen cinema-plex, and convenient parking with 3,000 spaces. Located adjacent to the world-famous TCL Chinese Theatre and Loews Hollywood Hotel, the Theatre is in the heart of Hollywood.
Click the link below for more venue information including directions, parking and more!
More Info