Wednesday

June

15

2022

8:00 PM

Thursday

June

16

2022

2:00 PM

Thursday

June

16

2022

8:00 PM

Friday

June

17

2022

8:00 PM

Saturday

June

18

2022

2:00 PM

Saturday

June

18

2022

8:00 PM

Sunday

June

19

2022

1:00 PM

Sunday

June

19

2022

6:30 PM

Tuesday

June

21

2022

8:00 PM

Wednesday

June

22

2022

8:00 PM

Thursday

June

23

2022

8:00 PM

Friday

June

24

2022

8:00 PM

Saturday

June

25

2022

2:00 PM

Saturday

June

25

2022

8:00 PM

Sunday

June

26

2022

1:00 PM

Sunday

June

26

2022

6:30 PM

Tuesday

June

28

2022

8:00 PM

Wednesday

June

29

2022

8:00 PM

Thursday

June

30

2022

8:00 PM

Friday

July

1

2022

8:00 PM

Saturday

July

2

2022

2:00 PM

Saturday

July

2

2022

8:00 PM

Sunday

July

3

2022

1:00 PM

ASL | Open Caption | Audio Description

Sunday

July

3

2022

6:30 PM
CLICK HERE FOR RESCHEDULE INFORMATION
PRETTY WOMAN: THE MUSICAL, based on one of Hollywood's most beloved romantic stories of all time, is now on tour! Starring Broadway superstar and Tony Award®-nominee Adam Pascal as Edward Lewis and rising star Olivia Valli as the charming and charismatic Vivian Ward, PRETTY WOMAN: THE MUSICAL springs to life with a powerhouse creative team led by two-time Tony Award®-winning
director and choreographer Jerry Mitchell (Hairspray, Kinky Boots, Legally Blonde).
Brought to the stage by lead producer Paula Wagner, PRETTY WOMAN: THE MUSICAL features an original score by Grammy® winner Bryan Adams and Jim Vallance ("Summer of '69", "Heaven"), and a book by the movie's legendary director Garry Marshall and screenwriter J. F. Lawton. PRETTY WOMAN: THE MUSICAL will lift your spirits and light up your heart. "If you love the movie, you'll love the musical!" (BuzzFeed News).
Featured in the musical is Roy Orbison and Bill Dee's international smash hit song "Oh, Pretty Woman," which inspired one of the most beloved romantic comedy films of all time. Pretty Woman the film was an international smash hit when it was released in 1990. Now, 30 years later, PRETTY WOMAN: THE MUSICAL is "Big romance and big fun!" (Broadway.com). "Irresistible! A romantic fantasy. A contemporary fairy tale," says The Hollywood Reporter. PRETTY WOMAN: THE MUSICAL delivers on all the iconic moments you remember. Get ready to experience this dazzling theatrical take on a love story for the ages.
Are you ready to fall in love all over again?
Atlantic Records' PRETTY WOMAN: THE MUSICAL (Original Broadway Cast Recording) is produced by Bryan Adams and Jim Vallance and is now available on all DSPs.
Our Safe & Clean Commitment

CLICK HERE to read our full Safe & Clean Commitment including our policies regarding mandatory proof of vaccinations & masks.

Accessible Performances

ASL Interpretation

ASL interpretation will be offered for the performances listed below.

Pretty Woman | Dolby Theatre | Sunday, July 3, 2022 at 1pm | On Sale TBA

Open Captioning

Open Captioning will be offered for the performances listed below.

Pretty Woman | Dolby Theatre | Sunday, July 3, 2022 at 1pm | On Sale TBA

Audio Description

Audio Description will be offered for the performances listed below. This service may be utilized from ANY SEAT.

Pretty Woman | Dolby Theatre | Sunday, July 3, 2022 at 1pm | On Sale TBA

PLEASE NOTE:

Visit Guest Services to check out a listening device at no cost by leaving a driver's license or other ID.

Special Requests

To request ASL interpretation, open captioning, or audio description services for a different performance, or for help finding accessible seats:

Call: (323) 468-1782, Monday-Friday (12pm-6pm).

Email is the best way to reach us. Please allow at least 2 weeks advance notice when making a request.

For more information, visit our Accessibility page.

Photo Credits

All Photos - Pretty Woman: The Musical (Hamburg Production)

Photos by Morris Mac Matzen

Listen to the Cast Album on Amazon Music
Venue Info
Dolby Theatre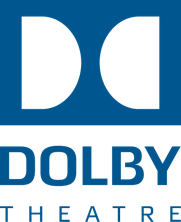 One of the world's premier entertainment venues, Dolby Theatre is home to Hollywood's biggest night, the Oscars® and has hosted a myriad of prestigious artists, concerts and events including AFI Tributes to George Clooney, Meryl Streep, and Tom Hanks, Tyler Perry theatrical plays, Los Angeles Ballet, Celine Dion, Prince, CNN Heroes, Cirque du Soleil IRIS, Andrea Bocelli, America's Got Talent, American Idol, PaleyFest Television Festival, and World Premieres for Black Panther, Mary Poppins Returns, and Star Wars–The Force Awakens.
The Dolby Theatre experience begins on Hollywood Boulevard's Walk of Fame and leads to Awards Walk which features Best Picture Oscar® plaques for every film to win the honor. The Theatre was designed by the legendary David Rockwell and the lobbies feature sweeping stairways, cherrywood balustrades, and are crowned with a beautifully lit silver dome. These well-appointed lobbies also feature one-of-a-kind photography from the golden age of Hollywood to today's iconic stars, all mounted on classic silver screens. Onsite food and beverage are provided by the renowned Wolfgang Puck Catering and Events.
Dolby Theatre is located within Hollywood & Highland, and features unique dining and shopping, nightclubs, a six-screen cinema-plex, and convenient parking with 3,000 spaces. Located adjacent to the world-famous TCL Chinese Theatre and Loews Hollywood Hotel, the Theatre is in the heart of Hollywood.
Click the link below for more venue information including directions, parking and more!
More Info