Donate Blood at the Pantages

Broadway in Hollywood is proud to have hosted a number of successful blood drives at the Hollywood Pantages, in partnership with The American Red Cross. By popular demand, we have added more opportunities for the community to donate in this time of need!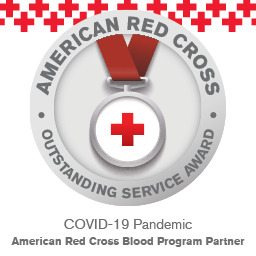 JOIN US AND DONATE ON ONE OF THE FOLLOWING DAYS: Mon 9/18, Mon 10/16 and Mon 11/20. Appointments are required to donate blood. Broadway in Hollywood strongly recommends that masks be worn at all times, except while eating and drinking in designated areas, regardless of vaccination status.
CLICK HERE FOR AVAILABLE DONATION DATES
---
GET A LIMITED EDITION STICKER WHEN YOU DONATE AT THE PANTAGES. OUR WAY OF SAYING THANK YOU! (Available while supplies last)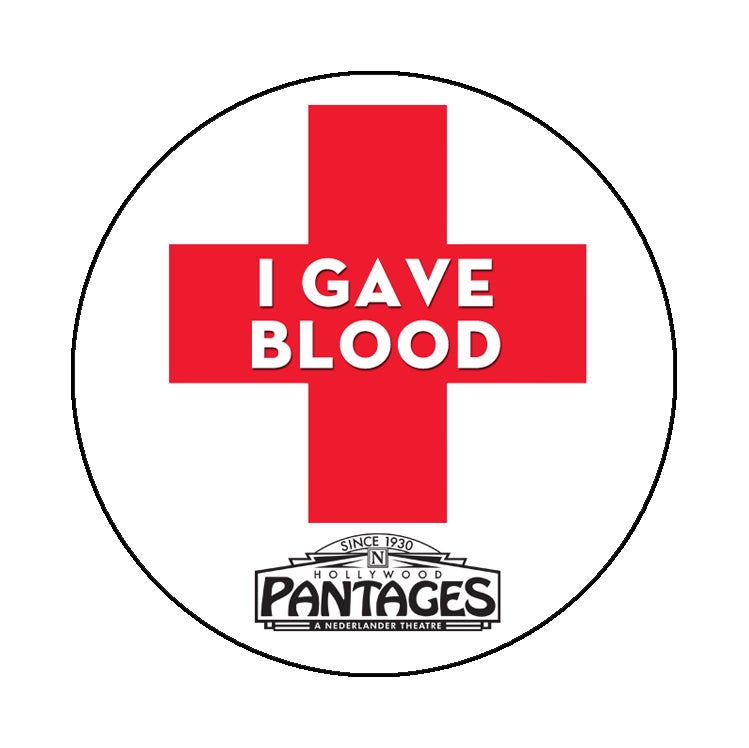 WATCH HIGHLIGHTS FROM OUR PREVIOUS BLOOD DRIVES
APPOINTMENT IS REQUIRED FOR DONATION. Please consider making an appointment now for a time to donate. When we share blood, healing happens and families remain whole.
MASKS ARE STRONGLY RECOMMENDED. For more information, please read our COVID-19 policy.
APPOINTMENTS ARE LIMITED. To ensure the safety of all our donors and staff, walk-in donations will not be accepted.
Registering in advance allows The American Red Cross to coordinate appropriate staffing and supplies. It will also allow the Hollywood Pantages Theatre and Broadway in Hollywood to comply with social distancing guidelines.
The Hollywood Pantages theatre is located at the famed intersection of Hollywood & Vine at 6233 Hollywood Boulevard. Parking is available at two self-park garages within walking distance of the theatre:
Eastown Garage (1734 Argyle Avenue - across the street)
L.A. City Garage (1627 Vine Street - 1/2 block South on Vine)
CLICK HERE for parking rates & additional information.
The American Red Cross prevents and alleviates human suffering in the face of emergencies by mobilizing the power of volunteers and the generosity of donors. For more information on The American Red Cross and donating to our blood drive, or for other available donation locations & dates, please visit their website HERE.
---
TESTING EXPANDED TO INCLUDE SICKLE CELL TRAIT SCREENING
We are pleased to share that beginning with our April 19 blood drive, the Red Cross will expand its testing to include sickle cell trait screening on all donations from self-identified African American donors.
This additional screening will help the Red Cross identify compatible blood types more quickly to help sickle cell patients and provide African American donors an additional health insight during a time when health information has never been more important.
In the U.S., it is estimated that over 100,000 people have sickle cell disease — most who are of African descent and will require regular blood transfusions to help manage their disease.
Individuals who only carry the trait but do not have sickle cell disease are eligible to donate blood.
The blood donation process will not change — donations will be screened using samples obtained at the time of donation.
There will be no charge to donors.
Due to the anticipated high demand, appointments are highly encouraged.
Donors can expect to receive results to their screenings within one to two weeks through our Red Cross Blood Donor App and the online donor portal at RedCrossBlood.org.
Donors need to have a successful donation to receive the screening results.