WATCH THE 2022 JERRY HERMAN AWARDS RIGHT HERE ON THURSDAY, MAY 26TH AT 7PM PT!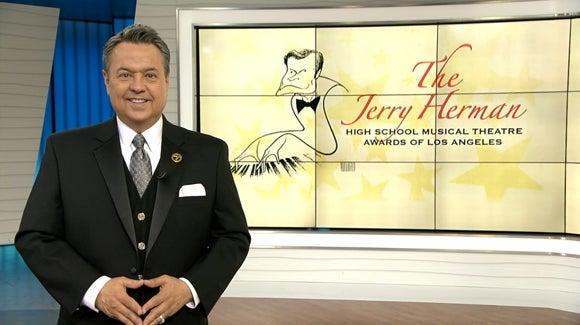 HOSTED BY KABC'S GEORGE PENNACCHIO
44 Students. 27 Schools. 1 Opportunity of a Lifetime.
High School Participation Guide

The deadline for participation in the 2022 JERRY HERMAN AWARDS has passed. Stay tuned here for more information on when you can watch this year's competition!

Adjudicator Application

Please email JHAwards@nederlander.com to sign up to be a volunteer adjudicator for the 2022 Jerry Herman Awards.

NHSMTA | The Jimmy Awards

CLICK HERE for information about the National High School Musical Theatre Awards (AKA: "The Jimmy Awards")

Contact The Jerry Herman Awards

What are The Jerry Herman Awards?

What are THE JERRY HERMAN AWARDS?

Each year, Broadway in Hollywood hosts the Jerry Herman High School Musical Theatre Awards with one goal: to constructively support local high school performing arts programs. Both public and private high schools from all over Los Angeles County submit productions for consideration across twelve performance and technical categories:

Scenic Design
Lighting Design
Costume Design
Orchestra
Ensemble/Chorus
Musical Staging/Choreography
Musical Direction
Technical Crew
Supporting Actor
Supporting Actress
"No Small Parts"
Best Production

The Hollywood Pantages sends volunteer adjudicators to all of the performances. In the spring, a team at the Pantages, determine the nominees using the adjudicators' notes and a DVD of the production.

To compete for the best actor and best actress categories, each participating school sends one male and one female lead to audition in front of a panel of industry judges. For two days leading up the award show, the best actor and actress nominees are narrowed down to three male and three female finalists. The six finalists perform a solo number on the night of the awards, with a trip to New York to participate in the National High School Musical Theatre Awards (The Jimmys) awarded to the final male and female contestants.